Life is a bunch of emotions. Sometimes, you feel like you are on top of the world; you feel on top of every situation and everything is panning out easily… but then on other days, everything is going downhill! There are days when nothing goes as planned and you just want to give up.
It might get so bad that you feel like you have no choice but to give up on yourself, your relationship, your dreams, goals, and ambitions, or even your entire life.
Are you in one of those difficult moments in life when you are just about giving up on everything and everyone? Are you wondering why your life seems different from everyone else's? Be calm. Because it's not about you and your life. It's about the nature of this world. Life is not a bed of beautiful roses (even though there are no ugly roses).
Just like there are sunny days, there are always going to be rainy days. But remember, if there was nothing like heavy rain, there wouldn't be anything like a beautiful rainbow. In other words, there are always two sides to life: pain and pleasure. 
Life will certainly throw all sorts of things at you. Some might make you happy, others will make you completely worn out. But the most important thing is your reaction to such situations – the steps you finally choose to take during those moments when you just want to give up. Those are key moments when a lot of things about your life will be determined.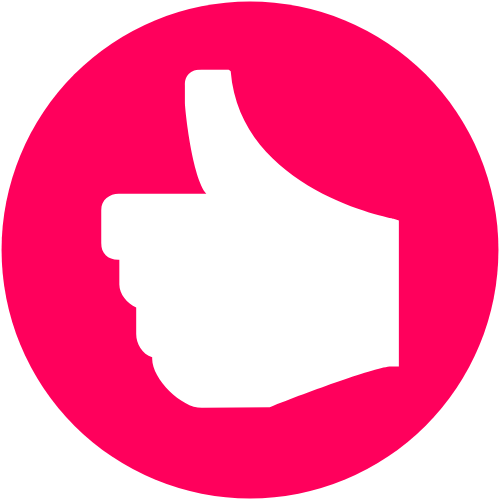 Reading on Pinterest?
Please hit that thumbs up in the bottom left corner if you like my posts!


Also don't forget to FOLLOW ME for more great content and ideas!
What To Do When You Want To Give Up
With that said, we could all use a little help with going through such tough times. Here are 10 things you should do when you want to give up and life just seems hopeless.  
1. Determine Why You Want to Give Up 
Before you can ever find a solution to a problem, the first step to take is to find out the cause. Before prescribing a cure, you have to diagnose first! This approach is pretty reliable both in medicine and in every other sphere of life.
When you are contemplating quitting, the first thing you should ask yourself is, "Why am I giving up so easily?" It's after you find out "why" that you'll understand "how" to tackle the problem.
There are many possible reasons we tend to give up on our missions, ambitions or even people. But those reasons are usually centered on one thing; discomfort. We mainly give up once the pain, distress, or suffering becomes seemingly unbearable. It's understandable though — because we humans are naturally wired to crave comfort. 
Nobody sees pleasure and prefers pain! We all want to be in a place where we feel comfortable. But unfortunately, that's far from what life offers us. While we savor pleasure, we can't escape the traces of pain that come with it. 
Once you know the central reason you are giving up so easily, you have to toughen up and face the world squarely.
2. Remember The Reason You Started And Where You Are Headed
A young man once narrated what motivates him. In his words:
"I'm a self-employed who is struggling to take his career to the next level. At times, I chase a deal for months but to no avail. Sometimes, I spend many weeks without a single income. Other times, life hit me so hard that I just want to give up. But one thing that keeps me going is whenever I remember where I'm coming from and where I'm headed… Whenever I remember how much my mom, dad, and siblings count on me, I just can't stop."
This story exemplifies the power of knowing where you are coming from and where you are going. That's exactly what you should think of on days you just want to give up.
ALSO READ: How To Stop Wasting Time And Become Productive
3. Remember It Usually Gets Worse Before It Gets Better
Life is a mystery. Sometimes it works in ways you don't really understand. Life is also about balance. You can tell because there are always two ways to everything; whenever you think of darkness, there is light. Whenever you think of nights, there are days. And when you feel so cold, you expect warmth.
When you feel like giving up, always remember that it is usually darkest before dawn. Remember, life is neither all about sadness nor happiness. So, you can be assured that your good day is just around the corner — even in your darkest moments. 
While you keep striving, also retrace your steps, try out new things, adopt a different approach. Push on. 
READ NOW: 9 Powerful Ways To Stop Thinking Negative Thoughts
4. Be Realistic With Your Expectations 
Life is tough already. But then don't make it tougher by holding on to unrealistic expectations.
One of the greatest things that aggravate the pressure we're already in is our expectations. I mean; why wouldn't you be under pressure when you often listen to people that claim perfection? Why wouldn't the pressure be too much on you when you only patronize ideas that promise quick results? Why wouldn't you find it difficult to cope when you only hang out with people who give no room for mistakes?
You see, things will be easier if you become more realistic with what you seek and the result you expect. Only listen to people who have been through your present situation; people who are familiar with your reality.
Pay attention to people who understand that it is okay to fail, then rise again. Listen to those who understand that the journey will be long and tough at times. With such people around you, your expectations will be more realistic and you'll stop being unnecessarily hard on yourself.
5. Take It One Step At A Time 
Another reason you probably feel like giving up is because you are overwhelmed by all sorts of ideas regarding how to make things better. When you keep getting lots of possible solutions into your head, they become difficult to apply, and consequently, you end up being frustrated.
If you are in this kind of situation, the best solution is to take it one step at a time. Trying too many things at a time will only get you worked up and confused. Hence, in whatever you do, endeavor to simplify. 
Concentrate on the basic aspects of life that matter most. For instance, instead of beating yourself up that you are not doing enough to satisfy your partner the way they want, you can simply concentrate on loving them genuinely. Because the basis of every relationship is love.
ALSO READ: How To Be Happy In Life Despite Your Circumstances
6. Practice Gratitude 
On those days when you just want to give up, look back to — let's say, five years ago — and remember how far you've come. Be grateful for the little success you've attained. Trust me, not everyone has been so fortunate. So be thankful and appreciate yourself a little more.
Think about all the rivers you've crossed (okay maybe not literally), all you've achieved, and all you've learned over the years. Is it worth throwing all those things away by giving up? 
RELATED READ: 50 Gratitude Journal Prompts To Help You Live Your Dream Life
7. Be Inspired; Be Motivated 
This is a little trick that works wonders. 
Motivation – it's everywhere. It's up to you to select your source.
For instance, your motivation could be the birds of the air that have no one to depend on, yet they survive. Your motivation could be the deep blue oceans with neither beginning nor end, yet they have direction. 
You can also be inspired by someone else's story. You can access such stories by reading motivational books, watching motivational videos, listening to related podcasts, and so on. Using motivational reminders can go a long way to keep your passion and drive alive. And of course, that's exactly what you need whenever life seems tricky.
8. Seek Support 
Yes, it's okay to seek help! Don't feel uncomfortable to seek support when the burden seems too overwhelming. Don't disconnect yourself from others or conceal your feelings of frustration. Remember, a problem shared, they say, is a problem half-solved. 
Reach out to your friends,  family, colleagues, co-workers, or any other person you can confidently talk to so you can ease yourself a bit and clear your mind from what is pulling you down. You never know, they might even end up giving you the inspiration you need to get back up.
9. Take A Break
Okay so recently, your life has been chaotic. You are as confused as confusion itself! And now, you are thinking of quitting entirely. Well, before you proceed, let me ask; have you considered taking a break — let's say for a few weeks or a couple of months — then get back and try again?
Often, the reason you feel like giving up is because you worked so hard to the extent that you forgot to take a break. Self-care should be made a fundamental part of your life because fatigue is very real. 
That little time you couldn't give yourself for rest could end up costing you days or weeks (of work) in the hospital. 
ALSO READ: 10 Valuable Things You Will Regret Not Doing Sooner
10. Think About The Consequences Of Quitting
Finally, before you give up, think about the consequences of quitting! Many superstars you know today failed many times, but they never gave up. They kept pressing!
Before you quit, remember Walt Disney who was fired by a magazine firm because he allegedly "lacked imagination and had no good ideas". If he had given up on his dreams, he wouldn't have become the founder of the famous Disney business.
Before you quit, think about the possible bright future you are also throwing away. The aftermath of quitting is a failed dream.
Do you still want to give up? 
Quitting should never be an option as long as you know where you are coming from and where you're going.
Please PIN and SHARE these tips for when you want to give up!