Sewing can be a very lucrative hobby. There are tons of sewing crafts that you can easily make and sell online. And if you're only just starting sewing as a hobby, don't worry, there are also great beginner sewing projects that you can try your hand at!
When you're new to sewing, it can be a bit intimidating. You might not really know where to start or what project to try first. And with so many options, it can start feeling a little overwhelming.
Easy Beginner Sewing Projects
If you've wanted to try your hand at sewing but had no idea where to start (like me), the internet can be a lifesaver. That's why I've rounded up some of my favorite beginner sewing projects that you can try today.
I've picked them all based on how easy they are to make and how detailed the instructions are. And of course, I only considered projects that I found useful or cute.
Make them and sell them online, keep them for yourself or give them away as gifts, whatever you want to do with them! Either way, you'll have some fun and get to practice your sewing skills.
For the full instructions on how to make any these sewing crafts, please click on the link below each image.
Oh, and if you happen to make any of these, please let me know how they turned out, I'd love to know!
1. Keychain Chapstick Holder
I'm starting off the list with something small that's also quick and easy to make.
This adorable chapstick holder keychain will only take you about 5 minutes to make.
If you're just starting out with sewing, this is perfect to make as your first sewing project.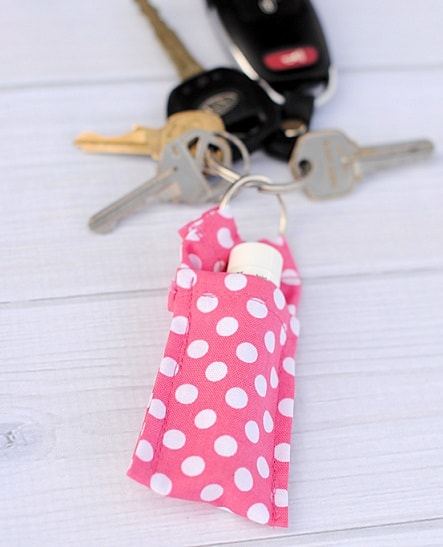 Found from Crazy Little Projects
2. Quilted Circle Coasters
These quilted circle coasters are perfect to brighten up any table with a pop of color.
They also make adorable gifts for any occasion and you can make them in under an hour.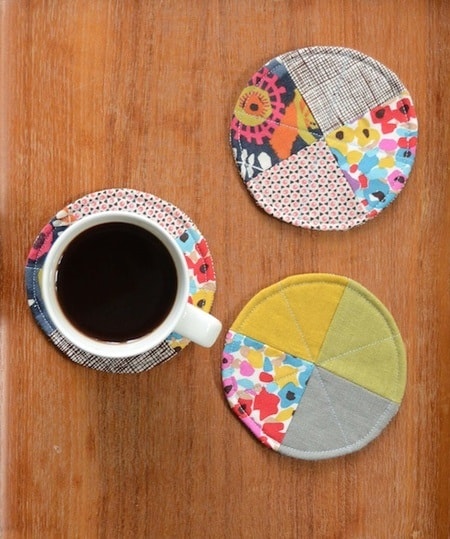 Found from Craft Foxes
3. Mix-n-Match Felt Monsters
This one is a sewing craft you can make together with kids if you want to.
You can have fun creating your own unique monsters or use the monster patterns provided to make the monsters in the pictures.
You can also make miniature versions of these and use them to make cute monster keychains!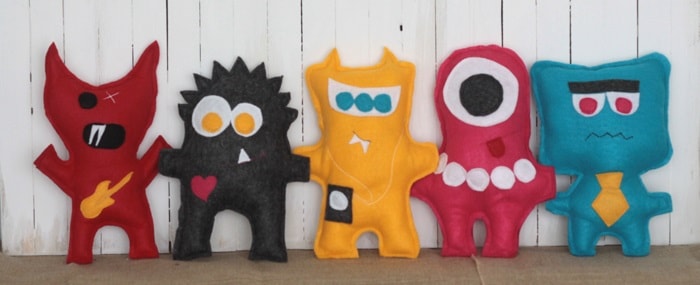 Found from It's Always Autumn
4. 5-Minute Gift Bags
Another quick sewing craft for you to try.
Instead of buying paper bags to put your gifts in, try one of these adorable fabric gift bags.
They're so much cuter and will add a more personal touch to your gift.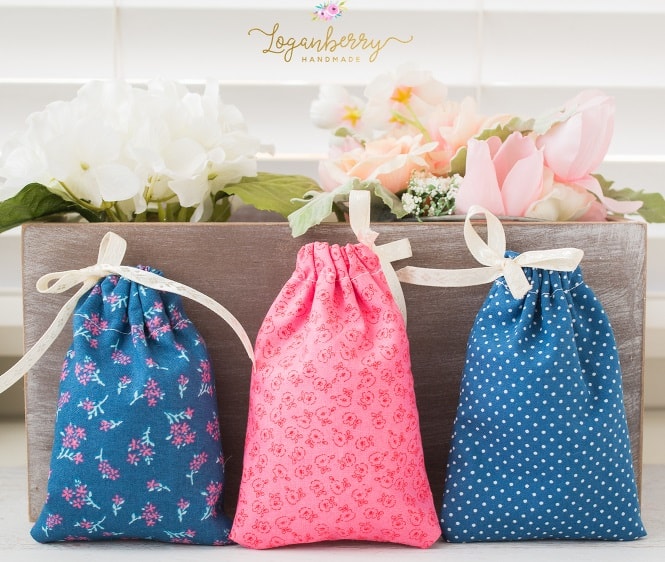 Found from Loganberry Handmade
5. Laptop Sleeve
Anyone who owns a laptop will love this laptop sleeve.
It's so easy to make and you can easily customize it and add your own unique touch to it. Get creative and make it stand out from any other laptop sleeve.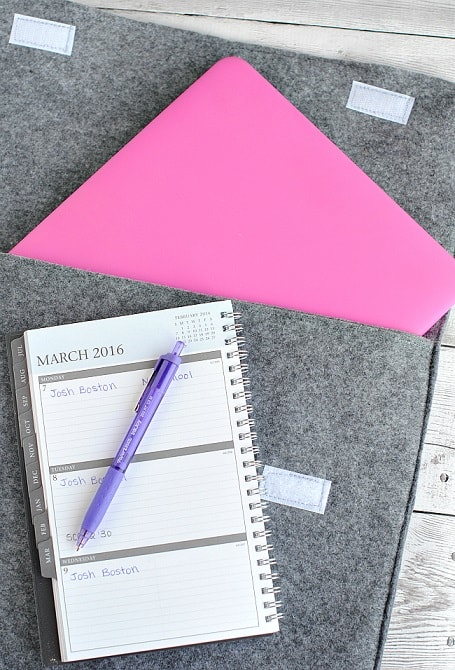 Found from Crazy Little Projects
6. Circle Zip Earbud Pouch
I just love this cute little zip pouch!
If you're someone who constantly have your earbuds with you, you will love this little pouch. You can roll them up and store them safely in this circle pouch without them getting tangled up.
Found from Erin Erickson
7. Pineapple Drawstring Backpack
How cute is this pineapple backpack guys?!
It's still easy enough for a beginner to make, and you can make this is any size you want. Would be a great gift for any little one in your life.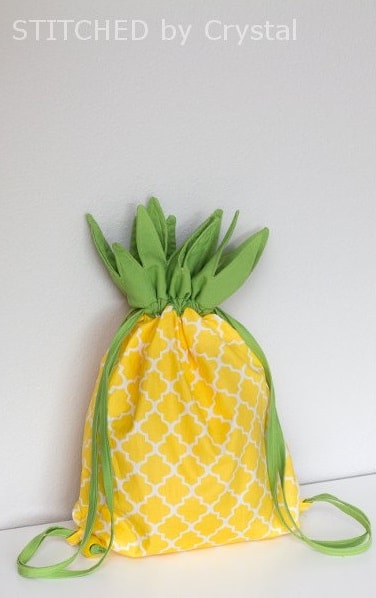 Found from Make It Love It
8. DIY Ipad Case
I made a case similar to this one but for my Kindle. I was looking for a case but everything seemed so overpriced, that I eventually ended up making one myself.
This one is really easy to make, and you don't have to stick to making it for an iPad. Make one for your laptop, iPad, phone, Kindle and whatever else you want!
Found from Oh So Lovely Vintage
9. Easy Tote Bag
If you've ever wanted to sew your own bag but thought it would be too difficult, this one is a good one to start with.
It's super simple and easy cause it's all straight lines.
And with a pretty pattern like this one, you'll make yourself a really adorable bag.
Found from Crazy Little Projects
10. Fabric Doorstop
This fabric doorstop is another easy project to make with mostly straight lines to sew.
You can get creative and make this with different fabrics and colors to suit any door and style.
Found from Seams And Scissors
---
When you're just starting out with sewing, it can be a bit intimidating.
But trust me, once you start to get the hang of sewing, it can actually be quite fun to do! Not to mention you feel so proud and happy once you've made something yourself.
These beginner sewing projects are perfect to get started with sewing crafts.
And best of all, if you wanted to sells these items, you could. There are already many people selling simple sewing crafts online on sites such as Etsy.
Pin it for later!
If you enjoyed this list of beginner sewing projects and want to get back to it later, please pin it to your sewing or DIY board on Pinterest!