Your instincts are one of the major similarities you share with animals. Because of your developed brain, they warn you about a lot of things that do not pertain to your environment. In other words, any immediate danger. Sometimes they take warnings a step further, into the mental world. Like giving you signs you are on the wrong path in life and it's time to change direction.
Your brain can warn you about the unsatisfactory nature of things that you haven't started. It can warn you when you are making a commitment that will go bad—very bad. You will feel very uncomfortable when you are doing something you don't like at all, something that gives you no joy whatsoever, and especially, when you are on the wrong path in life.
Often, you assume that these signs you get will pass so you ignore them and actively seek to repress them. And yes, they do pass sometimes, the signs can fade after a while. But, signs that we ignore always have a trigger, some event, even just a word will light the ignition and the signs will be active once again.
In order to avoid this, first, you need to seek to be one with your instincts. Don't ever try to suppress what you feel. It never pays off in the long run.
Psst – Don't forget to follow me on Pinterest for more personal development tips and much more!
Signs you might be on the wrong path in life
In this article, you will see what signs your senses give and how to identify them! Let's get on with it, shall we?
1. Lack of interest
When you are doing things that bring you no joy, that is a clear sign you are on the wrong path in life. You feel zero drive to do these tasks, no inspiration and you really do not even care about them. If it's work, you just want to get the day over with and leave the premises as soon as the clock strikes 5.
This lack of interest is usually the first sign you will get, but many times, it is the most ignored. Why? Perhaps it's because of the pay involved and this is what keeps you giving your all. Or it could be due to expectations of the family that make you stay on a job since you do not want to let your family down. So you take the job even if you have no interest in it.
Sadly, this is the reality of many of us in the world of today—this lack of interest. Now, what are the repercussions? Firstly, there is no peace when you work. Secondly, others who cannot read minds to see that you are not interested in what you are doing, will blindly judge you as being lazy and this will have a terrible impact on your reputation.
Therefore, the best thing to do is to not take a job you hate in the first place. But what if it's too late? There's still hope, if your occupation will not let you leave, there are ways to add what actually brings you joy to your daily activities. Even if it is for an hour before bed, it will go a long way to making you happy.
In the long run, this happiness you feel will seep into the activity you didn't feel interested in, and you will find yourself giving it your all just so you can go back to that which brings you peace.
It might take a while to come to terms with the fact that you are perhaps on the wrong path but when it hits, and you work on it, you are slowly coming off the wrong path.
2. The need to escape your life
You may fall into a state of sadness over decisions taken and those ignored. The realization that you are on the wrong path can be absolutely overwhelming. It can force you to turn to substances or escape mechanisms (for example overeating or over-Netflixing) that will relieve you of the crushing reality you face. But sadly this is only temporary.
That's the thing with escape mechanisms, no matter how many times they are used, the effects do not last. And when we come back to reality, we find that the problems we tried running from are still here. But that is why addiction sets in—the need to always escape.
This indicates that you are on the wrong path in life, but fortunately, this can also be corrected. Mind you, the use of these substances may seem normal but once it starts impeding your daily activities, it becomes a problem that must be solved. How can you go about this? If this is the case for you, you have already begun, the very realization that you can be better is the first step and requires the most courage. Congratulations.
Now, the next step will be slightly harder but you have taken the first step, you've got this. The next step is a slow detachment from the things that seem like they have a hold over you. Start small, an hour, several hours, then move to one day, then several days. Psychology says that if we can stay away from something for 17-27 days we have fully conquered it.
Nonetheless, I believe everyone is different and we deal with different types of addiction at different paces. So don't feel pressured or downcast if you don't feel relieved from your specific escape mechanism after 27 days of abstinence! Keep pushing.
One thing I know for sure is, if you're not happy with your life, the solution isn't to find temporary relief by escaping your life, but rather to create a life you won't need or want to escape from.
3. You get angry at almost everything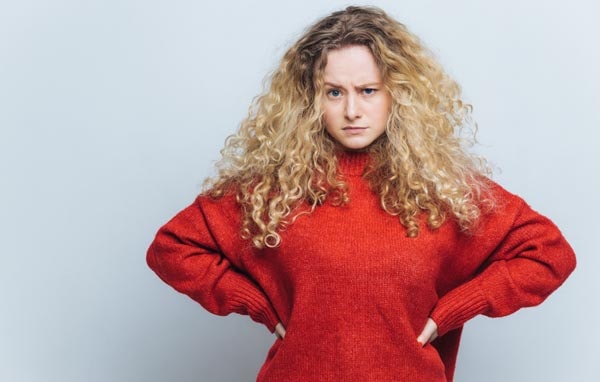 Another telling sign that you are on the wrong path is that every day, the slightest and most especially the most negligible of things annoy you. Someone stepping on you in a crowded park can set you off instantly. Someone making a harmless joke about you can blow off a fuse.
These signs are normal for when we are not comfortable with our current environment and they can be controlled. The best way to see it is that getting angry at the problem never really solves it.
4. You feel unexplainable fatigue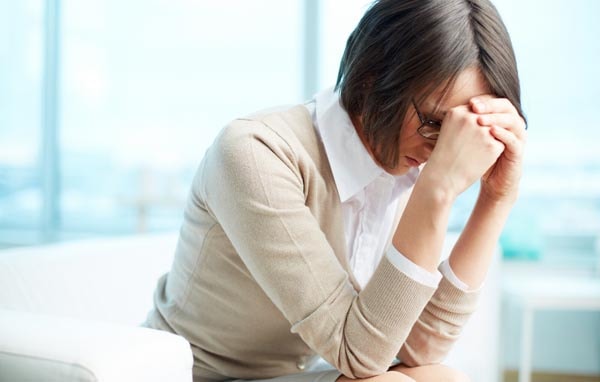 When you are doing something that doesn't make you happy, getting up at dawn itself can be a herculean task. You feel so tired when doing even the slightest of tasks, and you question why it has to be this way.
That is a very scary point in life to be in but I am of the opinion that there is no situation that cannot be improved. So at this point, you can still find that reason you need to get up and move forward. Once you can do little things and that fatigue isn't there, you have won.
5. You seek change
When you feel no motivation toward the things you do, you are normally inclined to seek change but many times this change is not easily obtainable. This can be frustrating on its own and can push us to the wall. It becomes worse when you feel like you are on the wrong path; your soul will constantly scream for change.
This is an early indicator and you should try your best to pay heed to it. Change begins when you decide to do the things that will bring you peace. Seek out what will bring your mind rest and cling to it.
6. You feel envious of others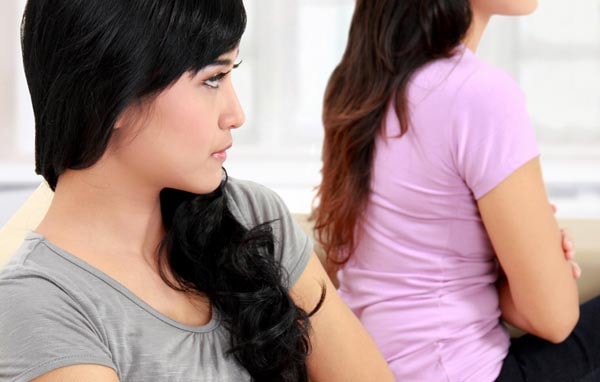 You may often catch yourself wishing to be another person. What could that person have that you so covert? Many times, especially when we are on the wrong path in life, the answer is simple, it's freedom. You envy their simple lives and how they can just do whatever they want.
It's natural to be envious when you look at certain people but you should also remember that we all lead lives and they are more than they seem when viewed from other perspectives that aren't our own. All humans have their own troubles and no one is free of them.
7. You often feel pain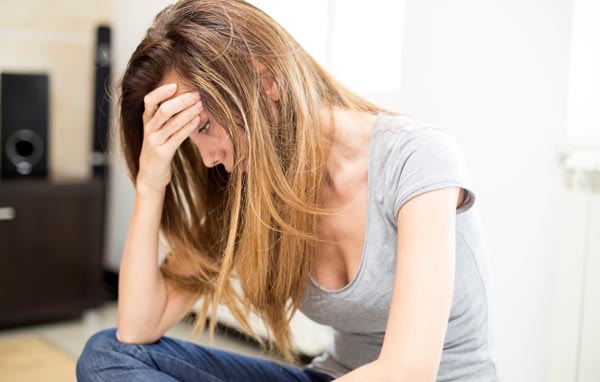 When you are not doing things that make you happy there is this pain that is always attached. Incessant headaches occur from just thinking about it, restlessness ensues and sleepless nights are more frequent. These signs simply indicate that you are not on the right path.
People who feel like this are way better when they break free from the confines that placed them in such positions. The best way is to stop whatever it is that brings you this pain. However, it is never as simple as ABC. I recommend a slow approach, just in case you cannot seem to identify what brings the pain. Time always reveals all faults.
8. Sour relationships
When you are not happy with your current state, it is only a matter of time before it reflects in your relationships with others. You are no longer the pleasant friend everyone enjoyed being with. Now your gloom seems to have pushed everyone away.
It is a very terrible thing when others have to become casualties of our inner wars. If you have hurt people because of the positions you were in, it is highly advisable to reach out and set things straight. That is what a good human being who is trying his or her best to become a better person will do. And that is what you are.
9. You always hunt for approval
When you aren't happy, you often seek pleasure by looking towards others. You want to do everything to please them. This is very destructive in itself since you ignore what you need and you ignore yourself just because you want others to be happy. But keep in mind that human beings are insatiable creatures and as such, nothing will absolutely please them. You can set yourself on fire and people will complain that you aren't bright enough.
Constantly seeking to please others never goes well in the long run. It is very important that sometimes you put yourself first. Yes, learn to be selfish sometimes, there is nothing wrong with that.
10. You see no need to celebrate yourself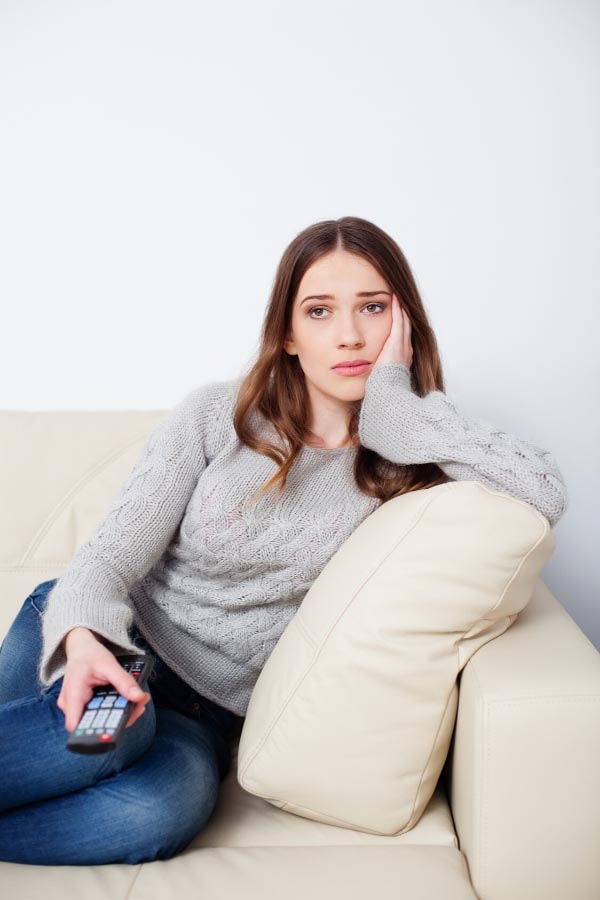 So, perhaps you see your achievements as meager and nothing special. Well, dear friend, this doesn't signify humility. This does not even mean you want to blow what you have achieved out of proportion. In this case, when you are unhappy, you tend to look down on yourself so even if your victories seem well deserved, you often think that what you have achieved could have been better off with someone else.
This type of mentality stems from the lack of happiness with what you are doing and is an indicator that you are on the wrong path. It is very advisable that you take a step back and reassess yourself.
11. You cannot recognize yourself anymore
Many times you do not know who you are. You are lost in this void that bothers you, this sense of helplessness assails you and you do not recognize the being in the mirror.
This is a common indicator of a path that is not favourable for you. It can be overwhelming but you can break free from it and come out stronger than ever! What you need to realise is that you are unique and there can never be another you. Take things slowly and do not overexert yourself when it seems like you cannot figure things out. Everything will eventually align.
12. You do not feel peace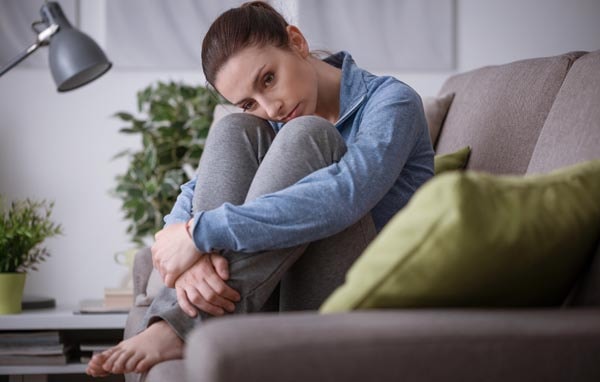 When you are faced with situations that bring no happiness, it is only natural that you are no longer at peace with yourself. Your mental state may also be on the decline in situations like these.
Your peace should be prioritized above everything else. I am in full support that you walk away from anything and everything that seems to threaten your inner peace. Walking away might be hard but in the end, it is usually the best decision you could have ever made. Give yourself that gift.
---
In conclusion, I hope that you see that not all masterpieces are easily understood so it is very normal if you do not understand yourself sometimes. Don't feel disturbed because all stars align for those who look into the sky long enough. Give yourself time and start taking slow, deliberate action towards changing your life.
You might also want to read about:
Please pin these 12 signs you are on the wrong path in life 🙂