Communication is a two-way thing; speaking and listening. But often, people tend to incline towards speaking more than listening. Today I want to share some tips with you on how you can be a better listener.
Nobody wants to listen. Everybody wants to speak.
Do you remember having a conversation with your boss, and you were always thinking about what next to say? At that point, not all your attention was on what your boss was saying — even though you were listening. Or perhaps you were having an argument with your partner without really understanding their point because you were already coming up with your retort.
This is because half of your brain was processing his messages in bits and fractions, while the other half was busy readying a response. And as a result, you ended up not understanding exactly what the other person was telling you. 
It's simple; you were more concerned with your response than your boss's message.
But then, it's not entirely your fault. After all, we all naturally prefer to be heard — even when it means not hearing others. That is why today, there are very few who can communicate effectively. 
Why Become A Better Listener?
Unfortunately, poor communication can single-handedly cost you a lot in life. Many people fail important interviews because they don't listen before they speak. Also, ineffective communication can result in a meltdown in an organization as all involved parties fail to deliver or process  received messages. As a result, there'll be poor teamwork, misunderstandings and conflict.
So, the point is; if you aim to communicate more effectively, then you have to prioritize listening. But not to worry, carefully compiled here are 10 tips that will help you be a better listener. Let's get right into it!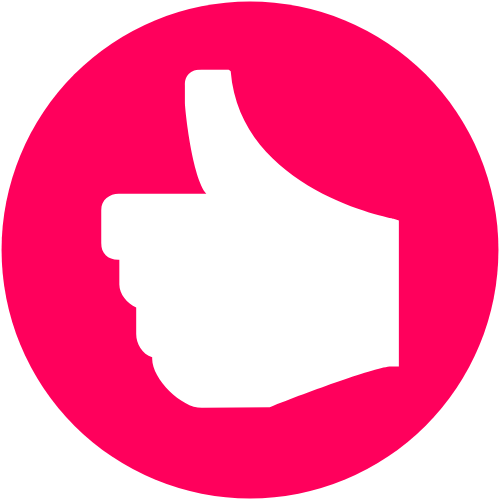 Reading on Pinterest?
Please hit that thumbs up in the bottom left corner if you like my posts!


Also don't forget to FOLLOW ME for more great content and ideas!
How To Become Better At Listening
1. Do Not Try To Give The Best Response
The reason many people fail to communicate effectively is that they focus more on giving the best possible response than receiving the message effectively. In a bid to give the best reply, we divide our mental faculty into two; one listening subconsciously, the other preparing for a response. Not very wise I tell you. 
The moment you listen subconsciously while trying to figure out a good response, you will most likely get lost in thoughts. That's why you often appear absent-minded during conversations.
How can you deal with this?
During conversations, remind yourself to avoid drafting any response in your mind. This might seem difficult at first because it's always easy to drift into thinking mode… But over time, you'll certainly get used to worrying less about your responses.
2. Stay Quiet When Necessary
"Silence…", they say, "… is golden".
One of the best ways to be a better listener is by remaining silent when the other person is speaking! No wonder Epictetus said; "Nature gave us one tongue and two ears so we could hear twice as much as we speak."
The truth is, many of us can't process a message quickly. That is why after someone stops talking, you tend to find that you don't have an immediate response. In such situations, even if the silence feels awkward, don't panic and hurry into a response. You might end up sounding stupid.
Instead, take a chill pill and pause for a second, while you recollect and process every piece of information you received (of course, not an exaggeratedly long time that will make the other person think you've zoned out!). This will enable you to compile your thoughts and draft a meaningful response. 
Fortunately, you won't require so much time to come up with a reply. Just a few seconds of silence will go a long way to solve the puzzle and nobody will notice it. 
3. Listen For The Sake Of Learning 
Another good way to be a better listener is by listening to learn! When listening to your favorite teacher who teaches your favorite subject (sounds too good to be true huh), there is no way you won't understand whatever he says. The reason is that you listened to learn — because you are interested in the subject.
Now, you can do the same when having normal conversations with your friends, co-workers, or even your boss. Listen as if you are learning from them. Sure, you might not literally learn a lesson from every conversation you hold with someone, but at least, when you listen to learn, you'll certainly understand the direction of the conversation.
Here is a trick that will help you to listen and learn:
Tell yourself; "I will tell someone else everything about this discussion later on". This idea will force you to naturally be alert and attentive while the conversation is underway. You will be forced to ask more questions and as a result, you'll remember all the vital points.
4. Maintain Eye Contact 
Eye contact, eye contact, eye contact, eye contact… Okay, I'll stop repeating this now. Maintaining steady (or at least moderate) eye contact during a conversation can perform some real magic! There is a positive energy that comes with looking at the face of the person you're discussing with as it draws your full attention to the discussion.
On the other hand, looking around and avoiding regular eye contact will make it seem like you are not listening. That's often why people ask, "Are you listening to what I'm saying?" If you are not used to regular eye contact, it might take you a long while to master the art. But then, keep practicing. 
5. Don't Be Forced To Speak Because Of A Pause
This remains a major challenge as long as effective communication is concerned. Most people are quite uncomfortable whenever there seems to be silence during a conversation.
You shouldn't perceive any single pause as an opportunity to start talking again. Just so you know, in group meetings, people normally wait for silence before they can spring into action and make some point. 
Besides, everyone needs a few seconds to prepare their point, so it's normal to have a few pauses during conversations… And you must learn to leave those pauses alone. Talk only when you want to make a point, not because the other person is silent and you are uncomfortable with it. 
In this line of thought, Plato asserted; "Wise men speak because they have something to say; fools because they have to say something".    
6. Put Away That Phone 
This is where most of us are found wanting. Most times, we are carried away by our smartphones that we hardly concentrate well during important conversations.
Surfing the internet with your mobile phone while trying to listen to someone usually results in missing some part of the discussion. Moreover, the person (who is speaking) will be disappointed — because it appears you are not listening to them.
Therefore, if you can, just put down the phone while listening, unless you want to type out something regarding the conversation.
7. Ask Questions When Necessary — Don't Try To Mind-Read
Another important way to be a better listener is by asking questions if you have to. Don't be tempted to mind-read the other person because it is quite difficult (if not impossible) to read minds! 
You'll agree that many of us have tried to read minds on many occasions. In fact, many conversations are initiated from mind reading. To deal with this, whenever you feel the impulse to make assumptions, just pause. If possible, caution yourself inwardly. Learn to be more curious. Be free to ask questions.
8. Always Summarize
Although it is okay to pay attention to detail — if you must be a good listener — you have to pay attention to the summary as well. Especially if the speaker has a lot to say. Taking a few seconds to summarize what someone has said makes it a lot easier to understand the full statement.
9. Acknowledge The Words Of The Other Person
As I said earlier, communication is a two-way thing; to speak and to listen. 
To ensure that effective communication is taking place, you not only listen but also have to acknowledge the words of the speaker. Doing this gives the speaker an impression that you are actually listening to them.
Acknowledging other people's words might be in the form of replying "hmm", "uhmm", "yes", "wow", etc. It makes every speaker feel heard, respected, and appreciated. Of course, don't exaggerate this. If you keep repeating "hmm, wow" to every single thing said, it will become obvious you're "mindlessly listening".
10. Suggest What You Did In A Similar Situation
If done correctly (especially when asked for advice), sharing what worked for you in a similar situation is another way to prove that you truly understood the other person. It also builds a kind of connection and synergy between the two of you while the conversation is going on.
However, you should avoid intruding on the other person (with your experience) while they are still speaking or trying to make a point – that's a bad listening habit.
Related Reads:
Final Thoughts
In conclusion, always remember that, first, communication is not all about speaking but also about listening. Second, you are not in any form of competition with anybody to make a better point. So, speak only when necessary!
Please pin these tips to be a better listener!