Life comes with a burst of events where looking good matters even more than feeling good (although it really shouldn't!). More often than not, looking like a millionaire will give you an advantage over someone who looks homeless, unless you're Kanye West of course. And if you're looking for cheap ways to look rich and classy without breaking the bank, you've come to the right place.
Basically, when you look well-to-do, people tend to respect you. Just because you don't play the part doesn't mean you can't look it right? Looking rich helps attract a whole lot of good fortune. In a world where money has become the master of men, looking like the master of the master will certainly improve your level of respect and give you a streak of good luck. 
Most people usually go for comfort so they put on whatever they feel most relaxed in and head out irrespective of the venue or event. But trust me, there's a reason those clothes are called stay-at-home clothes. 
If you want to look like a millionaire but fear blowing your budget, well you're at the right place! I've got you covered. These easy steps will teach you cheap and basic ways to look rich without breaking the bank.
1. Wear fitted clothes
The clothes you put on don't necessarily have to be expensive but there's a certain class that comes with wearing clothes that fit you perfectly, tight in the right places and loose in the right places! Clothes looking too big or too small make you look like you just threw on a couple of hand-me-downs from your siblings. Even if you did, must everyone know? I think not. 
Most celebrities you know and love have personal fashion designers who make sure their clothes match their bodies almost perfectly. Getting a personal fashion designer might be too expensive so the cheaper alternative would be to take your clothes to a tailor to get them trimmed to your size; it's preferable to stick to one tailor so there are no mistakes with your clothes. Try buying only clothes that fit you perfectly and see how high class you will look every time you step out.
2. You can never go wrong with black
Black easily has a mature and classic look; apart from the fact that this color goes with almost any other color, most black materials available at very convenient prices can still boast of their quality. 
If you're a t-shirt and jeans kind of person, then a black shirt on jeans should be your go-to outfit for casual outings. You can pair these with sneakers or even heels (you don't have to wear a dress to look sexy!). 
Of course, don't make this an everyday thing though. I know someone who has a black t-shirt for each day of the week. Don't be that person. Switch it up sometimes!
3. Lip accessories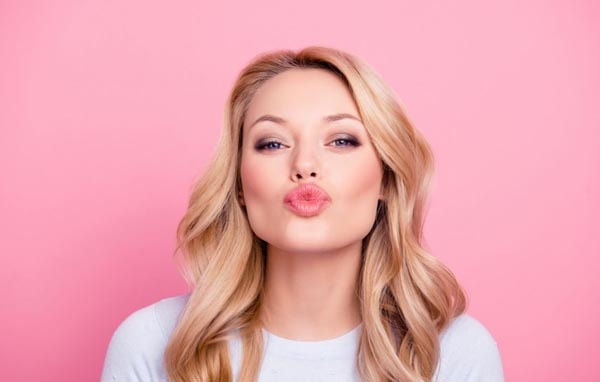 Looking rich doesn't stop at only the clothes you wear, your lips have a major role to play as well (shocking right? Bet you thought they were only good for smooching haha). 
The moment a person looks directly at your face they can easily tell the nature of your lips. If they are well cared for, they would look clean and soft, and if not, well, the Sahara Desert is a good reference. 
Now most people think the solution to this would be to lick their lips, on the contrary, using your saliva makes them dry up more. For women, the simple solution is to use lip balm, lip stick, or lip gloss. For men, lip balm will come in handy (a little lip gloss won't hurt either).  
But if you prefer natural remedies, applying some honey on your lips before going to bed actually helps a lot (let's just hope you don't lick it all off). So, always remember, lips are important!
4. Wear shades
Add shades to your outfits and thank me later. They always add some pizzazz, giving you that "Hey, check me out" look. 
You could try this with different types of glasses such as aviators, sun glasses, semi-rimless or oval glasses—whichever one matches your dressing style and face.
5. Reduce quantity; increase quality
Let's say you want to get some shirts and normally you go to a thrift shop and get 10 for about $10. My advice is to rethink that and try going to a quality store where you could spend that exact same amount on about 3 or 4 shirts. These shirts are sure to add a lot more style to your wardrobe and would definitely last for a longer period of time than the other ten you would have purchased at first. Try this step out and you'll notice that over time you start adding quality products to your closet and soon the quantity you so desire would follow.
6. Apply some make up (ladies, get in here)
Yes, yes perhaps you're a big fan of team natural but sometimes adding makeup actually gives you an edge. However, when trying out this step, please be sure to adhere to the following:
Never apply too much makeup, you're trying to look good, not prepare for Halloween.
Use whatever color you feel comfortable with as long as it matches your skin.
You really don't have to hire a makeup artist to get this done, there are a lot of YouTube videos out there to help you out. 
7. Keep your clothes clean
You don't see celebs wearing clothes with any signs of dirt on them, do you? Maybe because some celebs wear their clothes just once and throw them away after that (a bit extreme if you ask me!). Now you don't have that luxury, so if you're trying to look rich, avoiding stains is very necessary. Make sure your clothes are all washed and ironed neatly before putting them on and heading out. 
Well ironed clothes always sit well on the body, making you look smart and presentable, besides making you look like you wear your clothes only once!
8. Put on a good pair of shoes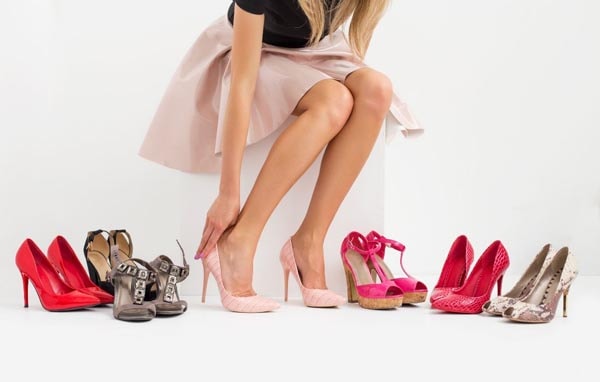 Putting on shoes that match with your dressing can never be a bad idea. They don't have to be expensive but you do have to pay attention to the colors and quality to make sure they match with whatever you have on. 
Do you know that your shoes are one of the first things people notice about you on first impressions? Weird but true. Plus, shoes have a huge impact on an outfit; they can either make or break that dress you're unsure of wearing tonight.
9. Don't be too flashy
I'm basically saying, tone down on the colors! You don't want to be the topic of discussion during the whole event, do you? Don't mix too many colors in one outfit; if you like the colors then try putting them on for different occasions not forcefully fitting them all into one outfit. Unless you're trying to look like Lady Gaga, stick to colors that actually match please! 
10. Pay attention to your nails
Clean nails make you more attractive. It's as simple as that. Keep your nails in check by trimming them often so they don't get too long and keep gathering dirt. This gives the impression that you go for mani's and pedi's often (even if you actually don't), and hey, who says you can't give yourself a mani or pedi every so often?  
11. Reduce your eating pace
Don't rush your meals especially while at an event or in a public area. This is a generally good eating habit you should start using. When out there, be sure you do this so it doesn't look like you're eating food you're not used to!
12. Act like you have it all
Don't act too surprised or shocked when you see or experience something new, just go with the flow and behave like it's something you would normally see or do. You don't want to be that person who looks like they're not used to anything.
13. Read a variety of books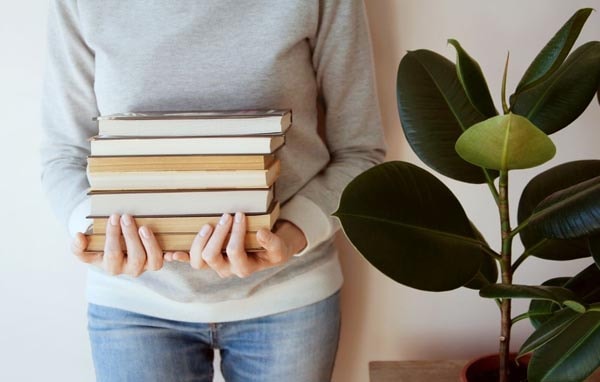 Read new books to get better knowledge and to update your vocabulary. When you're knowledgeable of several things, it gives the impression that you got a good education and know what you're doing. Hence, you can easily have quality conversations with almost anyone.
14. Practice good oral hygiene
Do this so you can get yourself a million-dollar smile! Having sparkling white teeth is a necessity because it gives off elegance and class, because honestly, not everyone takes good care of their teeth. Brush twice a day, floss and visit the dentist often. Don't be shy to try out teeth-whitening either. 
15. Talk slowly on purpose
Reduce the speed of your speech. For some reason, rich people don't rush their words! In fact, some talk quite annoyingly slowly. You don't have to be like them though, just don't talk too fast. Make sure you get your point across well.
16. Don't neglect your hair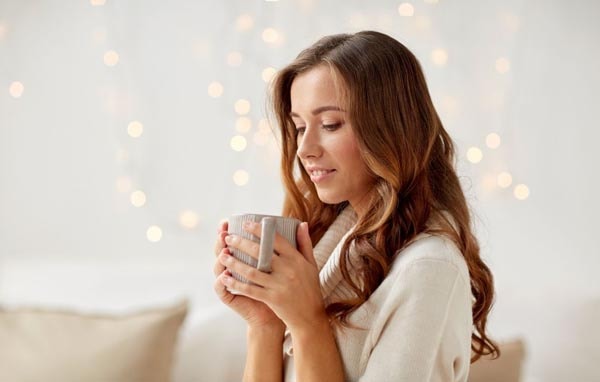 Get frequent haircuts so you always appear sophisticated and clean. You rarely see celebrities with messy hair (unless paparazzi catches them drunk or high). Even while drinking, be sure not to drink too much so you don't make a fool of yourself, I mean, you're a very important person—remember that.
17. Take care of your facial hair
If you have a lot of facial hair, be sure to get it trimmed from time to time, doing this would make you look well-groomed…just like the rich should. 
18. No bragging
If you're rich, you're rich; you rarely see a person with a yacht shouting everywhere, "Did you know I own a yacht?" Other people do the shouting for them. It's even worse to brag of what you don't have. So please, to look rich, don't brag about being rich! Your carriage and appearance should do the work, not your mouth. 
19. Smell awesome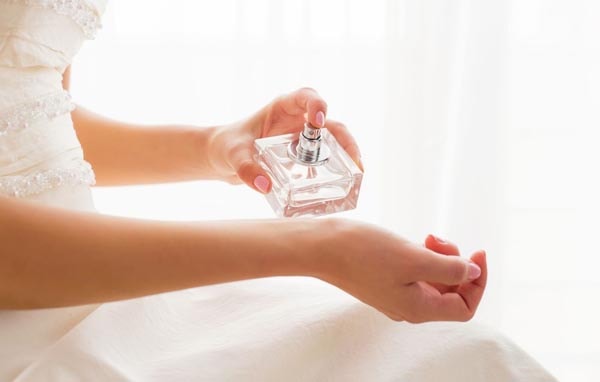 Pulling off the rich look doesn't just involve eating manners and appearance, there's also the place of smell and believe me, it's a very important place. Now, you don't necessarily have to buy a perfume worth your monthly salary! There are several affordable perfumes you can try out that will have people asking what perfume you're wearing. By affordable, I do not mean the extremely cheap ones that either fade too quickly or are too harsh that they never fade. Go for classy, but affordable. 
20. Attend more events
If you're seen at the right events, you give the impression that you have a healthy bank account and are willing to part with some cash. Besides, there's no point in looking good if no one sees you.
21. Use social media effectively
Every aspect of you has to look good so be sure to put up great pictures of yourself as these days, people look at your pictures before reading anything about you!
22. Be gentle
When you have it all, you tend to stay calm, cool and collected and every move you make has to be calculated. Achieving this trait will make you seem a lot richer than you really are.
23. Table manners matter
While at an event, your dining etiquette may be closely monitored by those around you. If you can show top class manners at the dining table, you can trick everyone into thinking you're damn rich and raised with class. 
24. Good skin care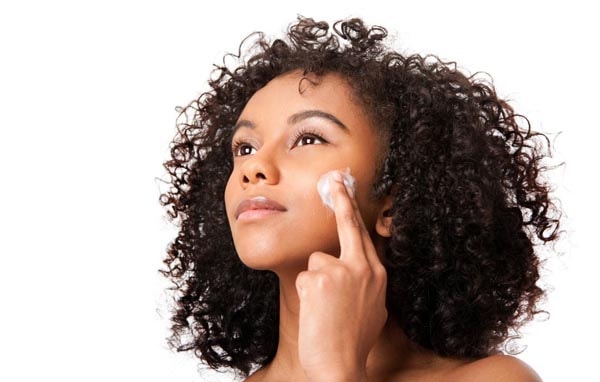 Practice a good skin care routine. Looking rich is not just about your clothes. Your skin has a crucial role to play. In order to have smooth and spotless skin, you need to get a good skin care routine which you will follow religiously, as if your life depends on it. Some things you could do are; drink enough water, moisturize your skin and exfoliate often.
25. Find yourself a rich person hobby
Rich people have certain hobbies which in truth aren't too expensive; getting one for yourself is a great way to look high class. You could try tennis, golf or horse riding; these hobbies would be light on your pocket and would still open you up to a new kind of experience—a win-win if you ask me.
It may shock you to find that really rich people are not the ones with the most expensive clothes or gadgets, most of them just take really good care of their appearance.  
You can easily blend in with the elite without spending too much, just follow these 25 easy ways to look rich and you'll be surprised at the opportunities that will be opened up to you simply because you look good. And when you look good…you feel good. 
Also check out:
Don't forget to pin these cheap ways to look rich and classy for later!
Hey, thanks for reading up to this point! I hope these tips answers your question about ways to look rich and classy without spending a ton. If you found this helpful, please take a moment to share it and pin it to Pinterest. Thank you!