Are you looking for the perfect bite sized finger food or party snacks to feed a crowd of meat lovers? Then look no further. I've rounded up 22 awesome meat appetizers that are real crowd pleasers.
22 Meat Appetizers To Feed a Crowd
Whether it's for game day, a house party or even a casual game night, party snacks have never been easier. These delicious meat appetizers are sure to be welcomed by even the pickiest eaters.
Hope you enjoy! And don't forget to pin your favorite of these meat appetizers so you can come back to it later.
1. Brown Sugar Bacon Wrapped Pineapple Bites
These Brown Sugar Bacon Wrapped Pineapple Bites are easy appetizers for parties, tailgating, or to eat as snacks.
Add in some smoked paprika to take the flavors of Hawaiian pizza to the next level!
Make this easy, three ingredient appetizer for your next football watching party!
Found from foxandbriar.com
2. Saucy Asian Meatballs
You will love this delicious saucy Asian meatballs recipe! It's so flavorful, saucy, and perfect for game day or as an appetizer for special occasions.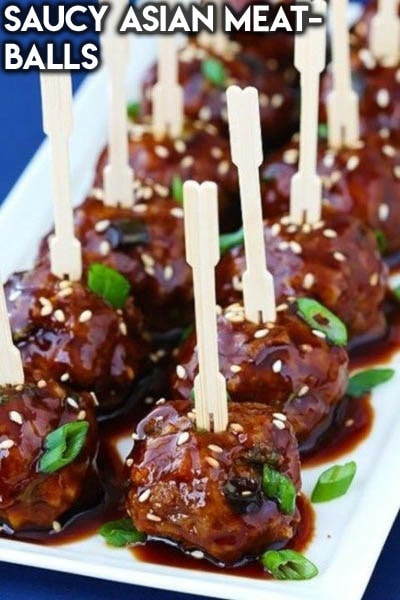 Found from gimmesomeoven.com
3. Sweet and Spicy Bacon Wrapped Meatballs
Not only does the bacon get crispy, the sugar gets crunchy too, for some amazing texture and flavor.
Leave the toothpicks in the bacon wrapped meatballs, so that they are an easy-to-eat, finger food at your party.
Found from thegunnysack.com
4. Chili's Chicken Crispers
Chili's Chicken Crispers copycat with the delicious shatteringly crispy crust that Chili's crispers famously have, but made at home! So easy to make and also a great batter for fish too!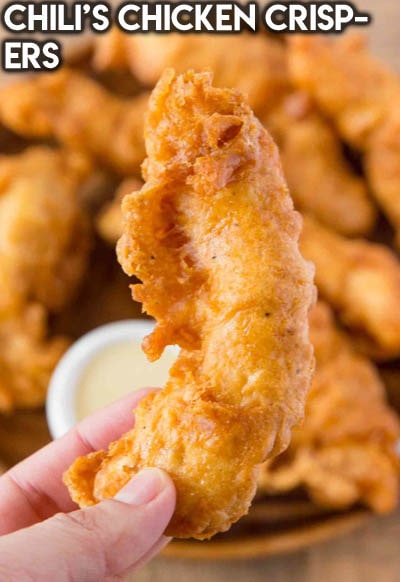 Found from dinnerthendessert.com
5. Firecracker Chicken Meatballs
This is my favorite way to eat chicken meatballs. They're spiced up with a sweet, savory, and spicy firecracker sauce. They're tender, filled with flavor, and require minimum work!
Found from littlespicejar.com
6. Glazed Kielbasa Bites
These glazed kielbasa bites are the perfect make ahead, bite-sized appetizer. It has a sweet and salty flavor that people can't stop eating!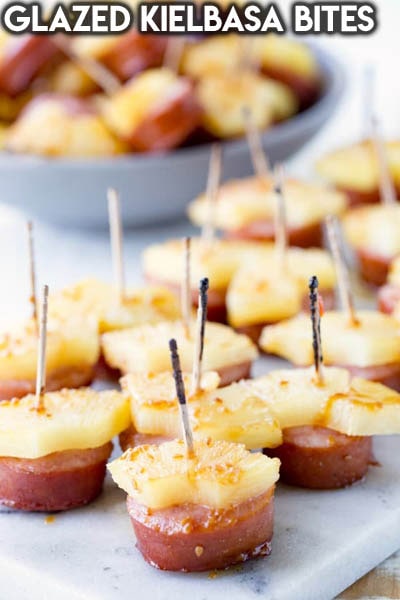 Found from realhousemoms.com
7. Little Smokies Crescent Rolls
These are such an easy appetizer and so classic. Cocktail weenies such as Lil Smokies are simply wrapped in crescent dough and baked. The results are definitely more than the sum of the parts
Found from momfoodie.com
8. Honey Garlic Chicken Skewers
I'm excited to share this easy honey garlic chicken skewer recipe with you all. It's perfect for an appetizer that everyone will enjoy.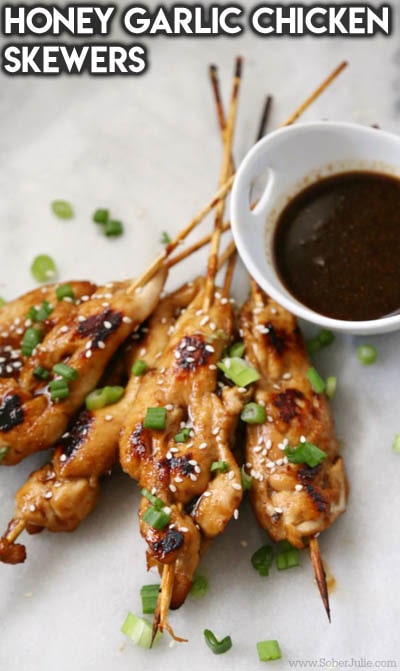 Found from soberjulie.com
9. Air Fryer Turkey Meatballs
These are very, very versatile.
Serve as an appetizer, in a sandwich or toss them in your regular pasta sauce and serve over cauliflower rice or veggie noodles for a low carb yet comforting meal.
Feel free to serve them over regular pasta or rice too. Super easy to double or triple the recipe to feed a crowd.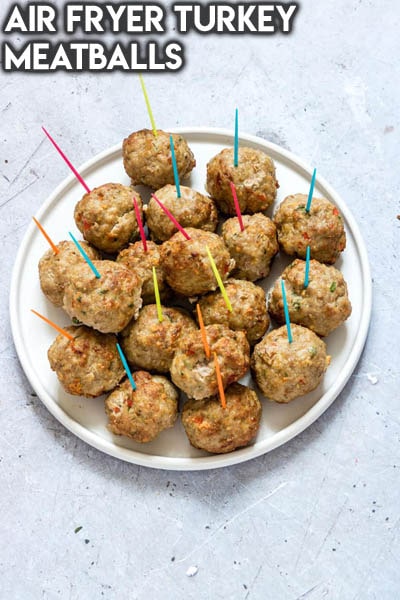 Found from recipesfromapantry.com
10. Maple Caramel Bacon Crack
Highly addictive, sweet, smoky and SO easy, this Maple Caramel Bacon Crack is your one-way ticket to flavortown. The four simple ingredients are probably in your pantry right now! Once you go bacon crack, you can't go back.
Found from thedomesticrebel.com
11. Honey, Soy & Sriracha Cocktail Sausages
Deliciously sweet, sticky and spicy cocktail sausages. Perfect for entertaining!
Found from eatlittlebird.com
12. Low Carb Big Mac Bites
These Low Carb Big Mac Bites are a keto recipe for mini bunless burgers that make a great low carb appetizer or game day food that everyone will love!
Found from homemadeinterest.com
13. Salami Flower Appetizer
This recipe is a very easy no-cook recipe for your upcoming holiday party. Just make it and watch them disappear.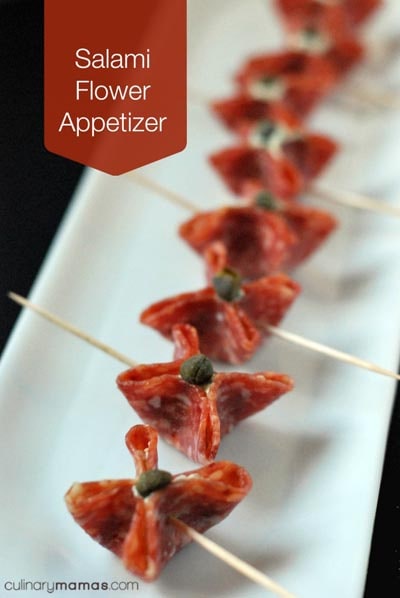 Found from culinarymamas.com
14. Honey Balsamic Steak Bites
This flavor-packed glaze has been perfected to hit all the right flavors: honey for sweetness, balsamic for brightness, soy sauce for saltiness, herbs and garlic to bring out the meat's savoriness.
Found from tiphero.com
15. Beer Brat Bites
These beer brat bites are juicy bratwurst sausages that are grilled to perfection, then sliced and tossed in a beer glaze.
An easy appetizer that's sure to be the hit of any holiday party!
Found from dinneratthezoo.com
16. Slow Cooker Cranberry Meatballs
These Cranberry Meatballs are super easy and crazy delicious – the perfect holiday party appetizers!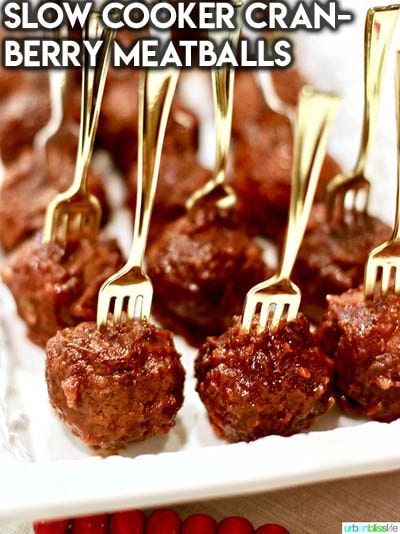 Found from urbanblisslife.com
17. Bacon Wrapped Tater Tot Cheese Bombs
This Bacon Wrapped Tater Tot Cheese Bombs recipe is tater tots, cheese, bacon, spices and fresh parsley.
They are salty, crispy, cheesy one-bite flavour bombs – a great appetizer recipe!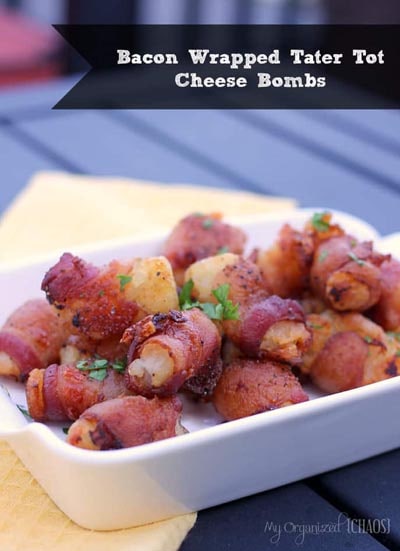 Found from myorganizedchaos.net
18. Mini Beef and Cheese Tacos
Mini Beef and Cheese Tacos are totally cute and super easy to put together. A great homemade snack!
Found from foodfanatic.com
19. Baked Popcorn Chicken
A healthier alternative to the deep-fried version with the best crispy potato chip crust!! No one will believe that this is baked!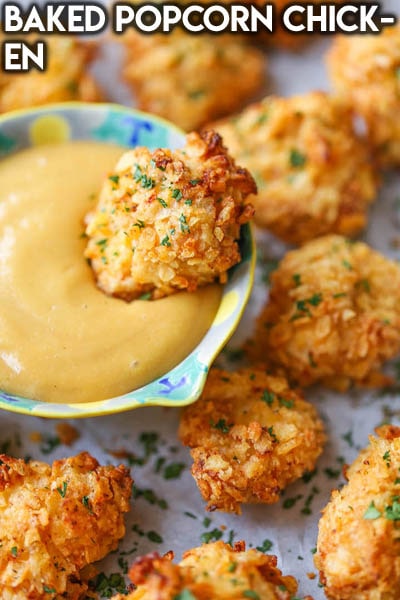 Found from damndelicious.net
20. Sweet Chicken Bacon Wraps
The author refers to these Sweet Chicken Bacon Wraps as Chicken Candy. And for good reason!
You'll have to force yourself to share, they're so good. Perfect appetizer for game day!
Found from bellyfull.net
21. Slow Cooker Party Meatballs
These Slow Cooker Party Meatballs are going to make for the perfect appetizer at most any party you are having or attending.
Sweet with a little bit of spicy kick. Store bought meatballs loaded with chili sauce, grape jelly, and a few spices, they come together very quickly.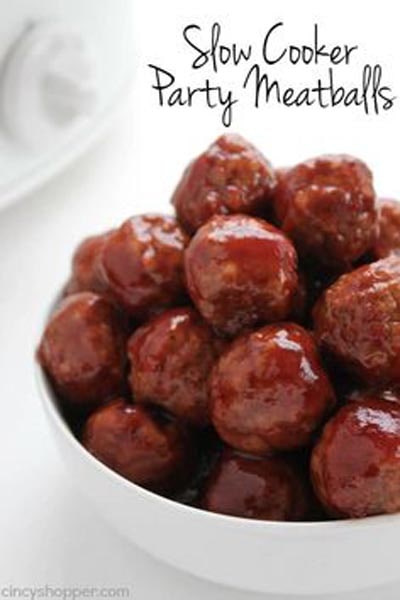 Found from cincyshopper.com
22. Bacon Wrapped Water Chestnuts
I guarantee you if you make these Bacon Wrapped Water Chestnuts, they will not last long. It's the type of recipe where you cannot just have one.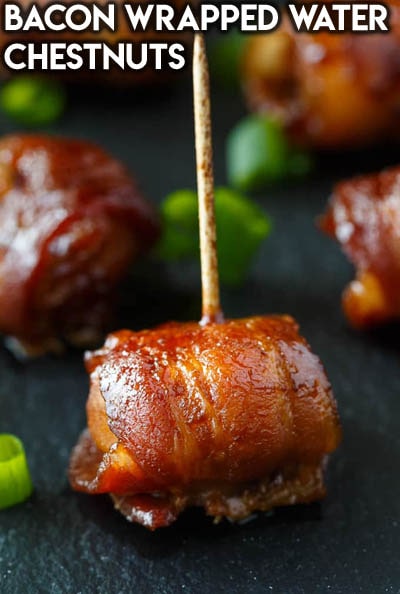 Found from simplystacie.net
Looking for more great snacks or treats? Then check out these yummy posts:
Don't forget to pin these meat appetizers for later!
If you enjoyed this roundup of yummy meat appetizers, be sure to pin it to Pinterest so you can get back to this post later. You can also share it on your favorite social media platform.