As the days become shorter and the leaves turn from green to vibrant shades of yellow, red and orange, it's clear that fall season is right on our doorstep. With the golden colors surrounding us and the cooler weather looming, there's nothing more comforting than treating ourselves to some delicious soups that are bursting with flavor and fill the air with warm, delectable aromas. Because I love soups so much, I've rounded up 10 easy soup recipes that are perfect for fall to make you feel super cozy and comfortable. Try them out and let me know which ones are your favorite!
Roasted Butternut Squash Soup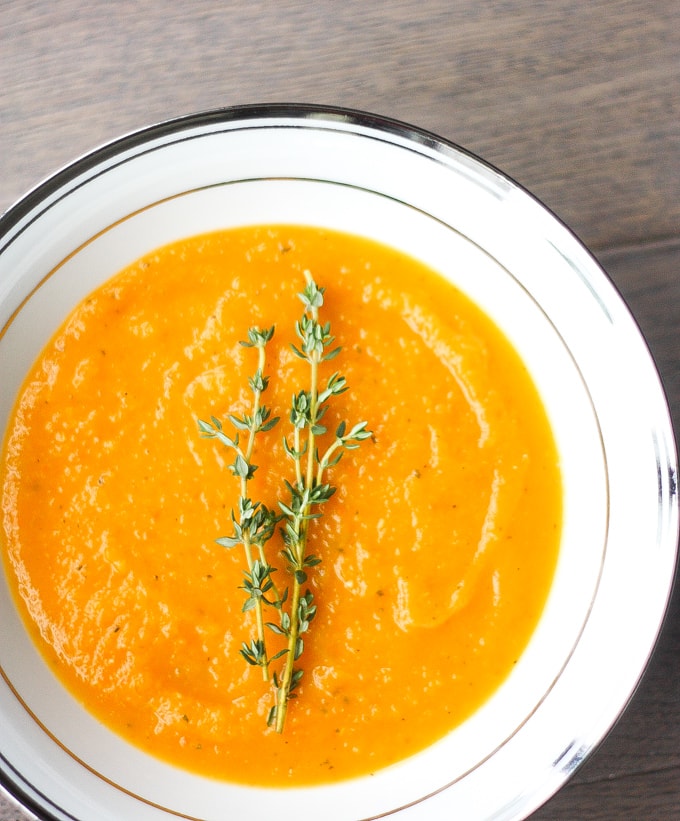 Found from AheadOfThyme
Not only is this soup deliciously creamy and smooth, but it's also very healthy as it doesn't contain any cream, milk or butter!
Copycat Panera Chicken and Wild Rice Soup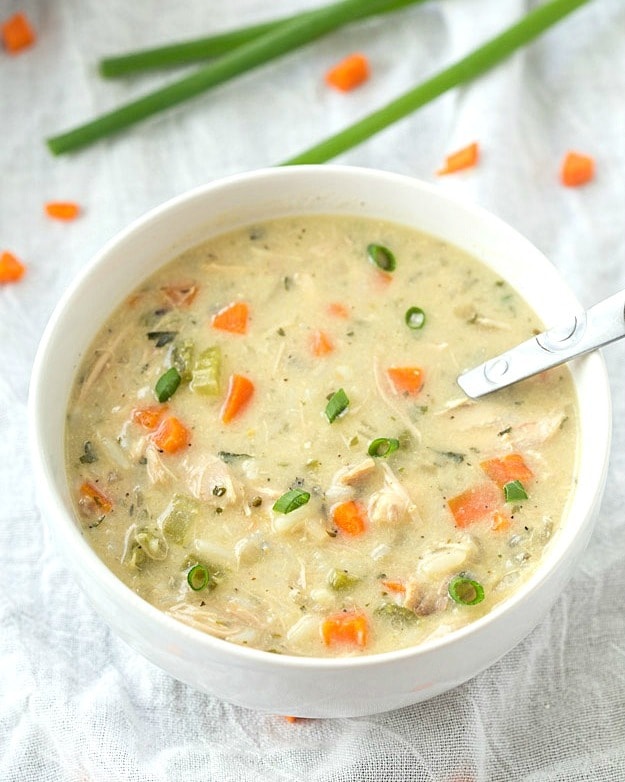 Found from Gal On a Mission
Looking for a soup that is creamy, flavorful and also very filling? Why not try this Chicken and Wild Rice Soup – it's super easy to make with your usual pantry ingredients and can be made in the crockpot or in a soup pot, whichever is easiest for you!
Tomato Basil Soup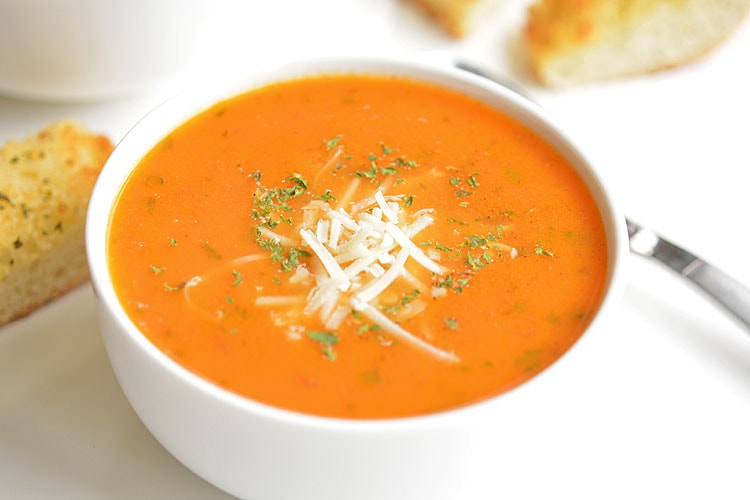 Found from OneLittleProject
Who doesn't love a good tomato soup? This tomato soup delivers a fresh flavor with some added parmesan cheese, garlic and a squirt of lemon juice.
Cozy Corn Chowder Soup
Found from CookingClassy
This incredibly flavorful corn chowder recipe reminds of warm summer rays and will make you feel super cozy. The natural sweetness of the corn blends beautifully with the creaminess of the potatoes to give you a delishious soup you will never forget!
Greek Lemon Chicken Soup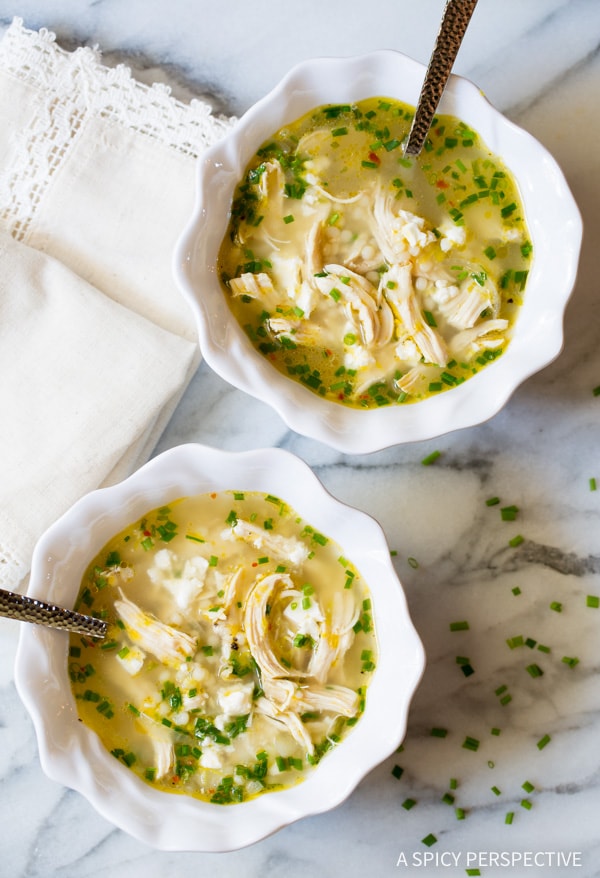 Found from A Spicy Perspective
Quick and easy to make, this light and healthy soup is bursting with bold greek flavors and is perfect for those cooler evenings.
Rustic Parsnip Soup
Found from PetitWorldCitizen
This creamy Indian-spiced soup delivers down to earth flavors with the pear and wallnuts and is perfect to warm up your belly this fall.
Creamy Loaded Potato Soup
Found from JoCooks
This is creamy loaded potato soup is some serious comfort food in a bowl. If you love baked potatoes, bacon and cheese, this recipe is perfect for you!
Rich and Velvety Cream of Mushroom Soup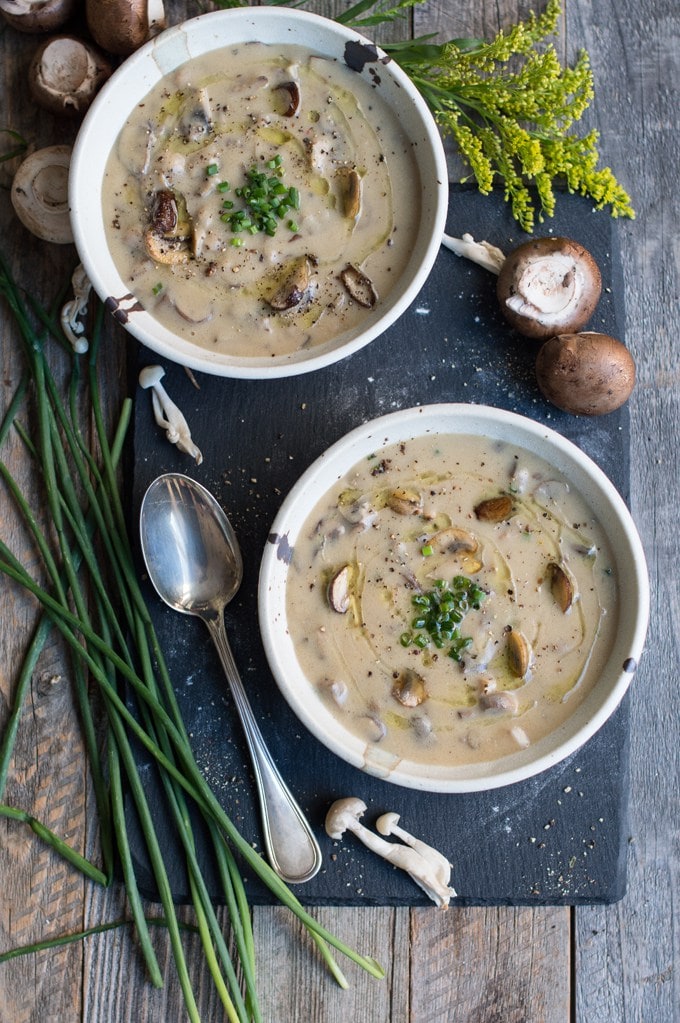 Found from SupermanCooks
This bowl of hearty flavors will warm your body and soul on those cooler autumn days. The key to this recipe is the roasting of the mushrooms to add a complex flavor to this delicious soup.
---
These easy soup recipes are perfect for fall to warm you up and make you feel super cozy and comfortable. If you try any of them, please let me know how it turned out for you! I would love to hear from you!