You don't have to give up bread completely when going keto. I know this is one of the things that so many people struggle with when starting to eat keto. Fortunately, there are some healthy low carb keto bread recipes that you can make.
Low Carb Keto Bread Recipes You Need To Try
Low carb keto bread recipes can either be a hit or miss. Some taste amazing, others not so much.
If you've tried keto bread before and didn't like it, don't give up just yet. Keto bread can taste very different depending on the ingredients and how its made. So you just have to try a few out and see which ones you like.
I've rounded up some of my favorite keto bread recipes that will help you on your keto journey. If you'd like to see the full recipe, please click on the link below each image.
1. 90 Second Almond Flour Keto Bread
This is definitely one of my favorite keto bread recipes since it's super quick to make and also tastes delicious.
Simply mix the ingredients in a mug or bowl. Then just pop it in the microwave for 90 seconds and you have your bread!
This keto bread is very versatile and is perfect for burgers, sandwiches or even as keto breadcrumbs.
Found from Headbangers Kitchen
2. Coconut Flour Flat Bread
This flatbread works great with either a sweet or savory filling.
Use them as a pizza base, fill them with cheese, eat them with a dip or roll them up or use them for enchilada recipes – you name it!
Found from Divalicious Recipes
3. Low Carb Bread Bun
Yes, you can still enjoy burgers on the keto diet!
Kirbie filled her bun with slices of avo and a fried egg. Of course, you can get creative and build your own burger.
This low carb bread bun comes in at only 3g net carbs per bun.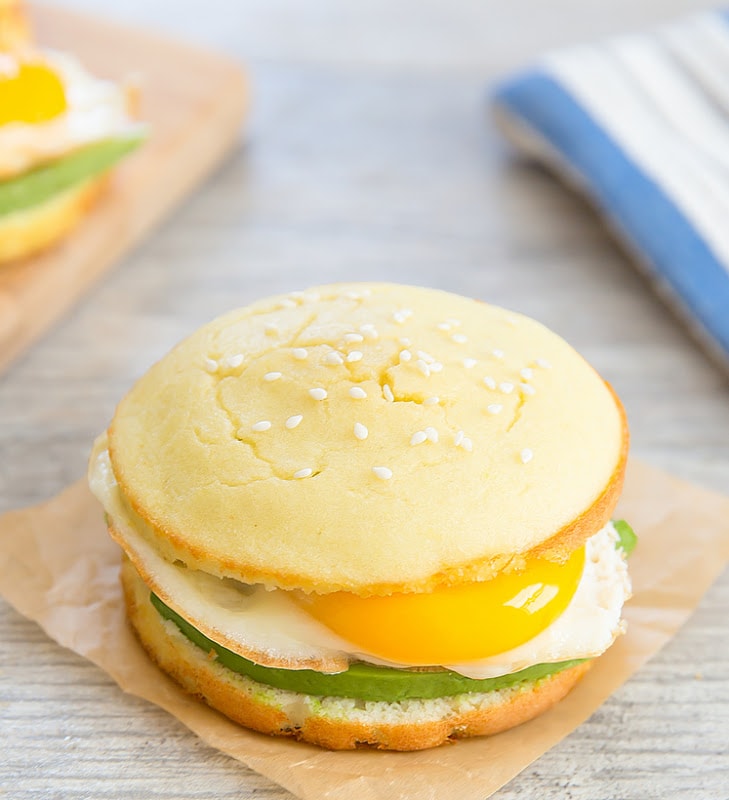 Found from Kirbie Cravings
4. Keto Bread
Instead of gluten, this recipe uses xanthan gum to hold all of the ingredients together.
This keto bread recipe is perfect if you still want to enjoy things like sandwiches or toast.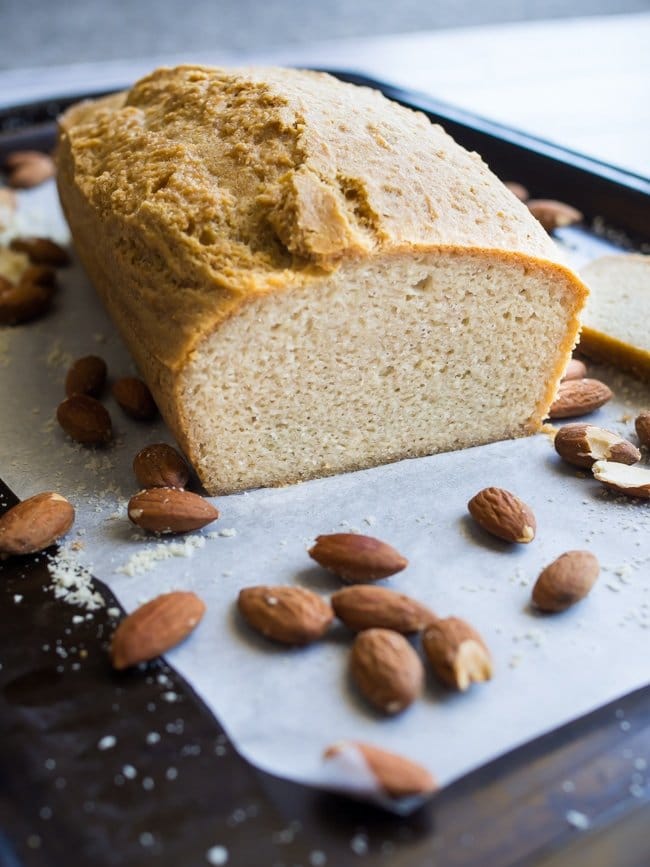 Found from Fat For Weight Loss
5. Nut Free Gluten Free Low Carb Bread
A lot of keto bread recipes are made with almond flour.
But I know that some of you may be allergic to nuts. Luckily this one is made with nut-free sesame flour.
If you haven't tried low carb sesame flour before, even if you aren't allergic to nuts, why not give it a try?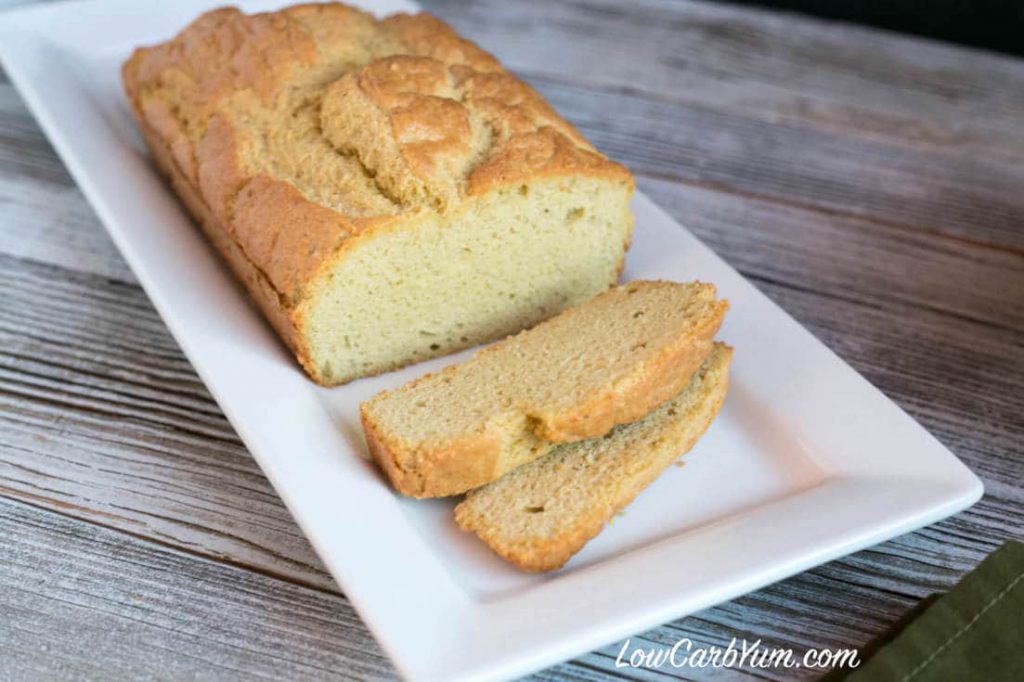 Found from Low Carb Yum
6. Low Carb Cloud Bread
Another quick keto bread recipe that will take you only 5 minutes to whip up.
This cloud bread has a light, fluffy, airy type of texture that just melts in your mouth.
Add a bit of Rosemary seasoning, salt and a hint of pepper on each slice for a yummy savory type bread.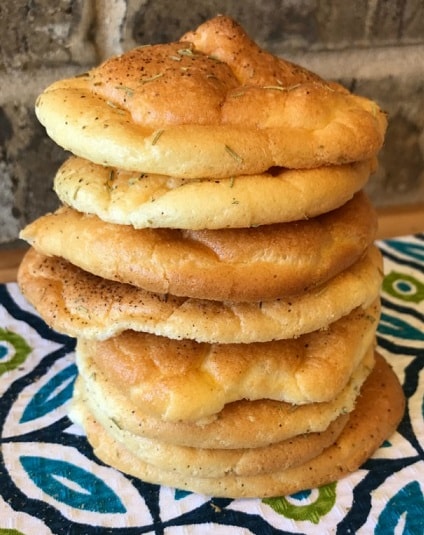 Found from I Save A 2 Z
7. Oopsie Keto Flatbread Recipe
This oopsie flatbread is perfect for crunchy toppings and rich sauces and only contain 2g net carbs per bread.
They are also freezer friendly, so you can make a big batch and keep some for later.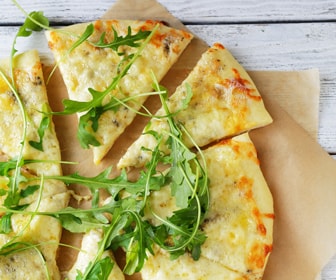 Found from Low Carbe Diem
8. Keto Blueberry Lemon Bread
Okay, I had to add a keto bread recipe here that is more on the sweet side.
This one is actually listed as a keto dessert recipe.
It's not overly sweet though, so whether you see it as a dessert or not, it's a perfect treat to enjoy with your morning coffee.
Found from Elana's Pantry
9. Coconut Flour Mini Cheese Loaves
These min cheese loaves are too cute – and they taste amazing.
They're great to pack in lunchboxes and good for a quick snack.
Eat them warm with a bit of butter and you'll be addicted to these mini loaves.
Found from Ditch The Carbs
10. Keto Garlic Bread
Who doesn't love garlic bread?
This keto garlic bread can be served as an appetizer, a side dish or even eaten as a quick snack.
It's crispy on the outside and soft on the inside, with a delicious garlic flavor that everyone will love.
Found from Diet Doctor
---
On the keto diet? Then also check out these posts:
Pin it for later!
If you enjoyed this round-up of low carb keto bread recipes, or if you'd like to get back to it later, please pin it to Pinterest!