Having an instant pot in the kitchen can save you so much time these days. You can make almost anything in them! And for those of us on the keto diet, it can be a real lifesaver. There are tons of instant pot keto recipes that are delicious and will keep you in ketosis.
Apart from the variety of dishes you can cook with them, an instant pot has many other benefits!
They are small and don't take up a lot of space. This makes them ideal for anyone with a small kitchen.
They also don't fill up your kitchen with as much heat as an oven does, which is great for those warm summer days!
And, speaking of healthy keto recipes, foods cooked in an instant pot retain most of their nutrients during the cooking process!
10 Instant Pot Keto Recipes
I've said it before, but eating keto really doesn't have to be difficult. You just need to get into the swing of things, and it becomes easier the longer you keep at it.
You learn more tricks and discover new recipes. Like these amazingly easy instant pot keto recipes.
There are tons of great keto recipes out there that you can cook in your instant pot, but below I share some of my favorites with you.
Why not try one of them for lunch or dinner today? No one will even know that they're keto approved!
1. Instant Pot Low-Carb Loaded Cauliflower Soup
This is a recipe you can make over and over again and you won't ever get tired of it.
It's both gluten-free and low-glycemic, but absolutely amazing. No one will even think of this as a low carb meal while eating this soup!
Full recipe available at Kalyn's Kitchen
2. Keto Instant Pot Frittata
This Keto instant pot frittata with broccoli and peppers is seriously divine.
It works great for breakfast, brunch or even just as a light quick meal. The instant pot makes the eggs come out really light and fluffy in this yummy frittata.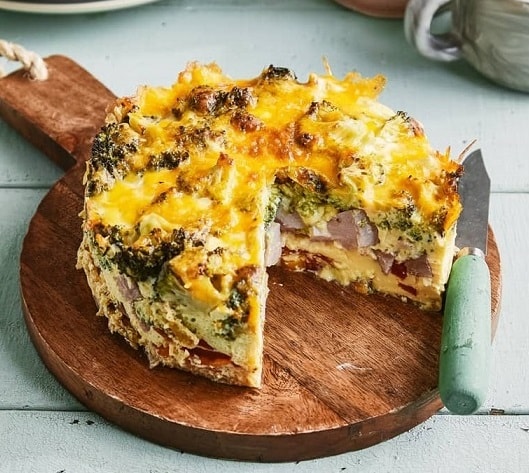 Full recipe available at Two Sleevers
3. Instant Pot Faux Cauliflower Mashed Potatoes
Need to make a quick meal last minute? No need to go with something unhealthy.
You can make this quick and tasty mashed cauliflower recipe in 20 minutes!
Full recipe available at Paleo Pot
4. Instant Pot No-Noodle Lasagna
I know I know, you're probably thinking "No-noodle lasagna? Is it even lasagna at all without the noodles?". But yes, you can make no noodle lasagna, and it's really delicious!
It's also super easy to make and requires only 35 minutes to make – that includes both the prep and cook time!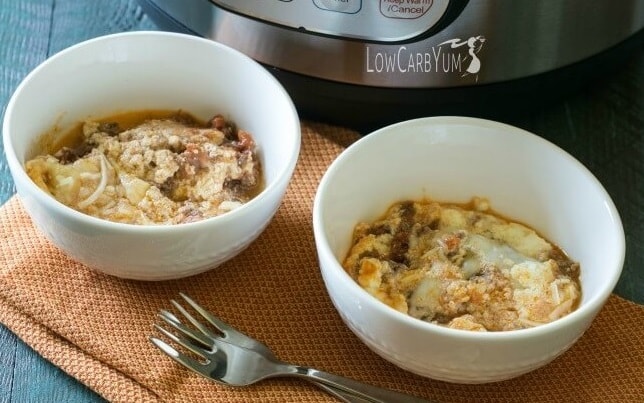 Full recipe available at Low Carb Yum
5. Instant Pot Italian Tomato Meatballs
These meatballs contain no breadcrumbs or other fillers and are keto, paleo and Whole30 friendly.
They are perfect for a quick snack, or you can make a meal out of them and serve them with cauliflower mash or other veggies.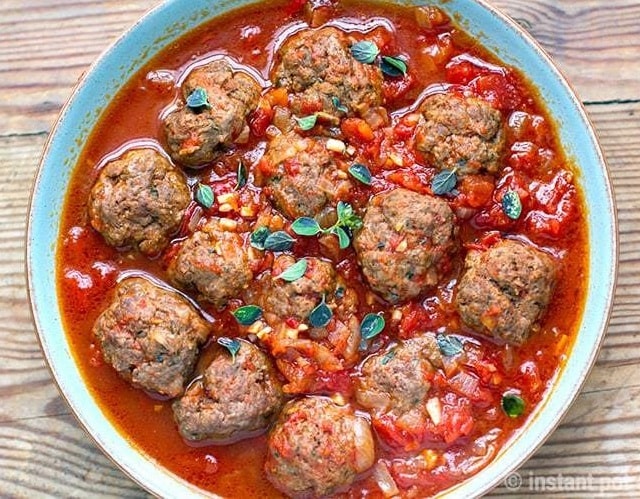 Full recipe available at Instant Pot Eats
6. Beef Barbacoa (Chipotle Copycat)
This recipe is a Chipotle copycat recipe that's just as good as the original. You can make this tender, juicy, fall apart meat in just one hour!
It's incredibly easy to make and also Keto friendly, Whole30 approved and gluten free.
Full recipe available at Jays Baking Me Crazy
7. Easy Balsamic Beef Pot Roast
If you're looking for some serious comfort food, this is it.
Serve it with some cauliflower mash to make it the perfect meal.
Oh, and did I mention it's also Keto, Atkins and Paleo friendly?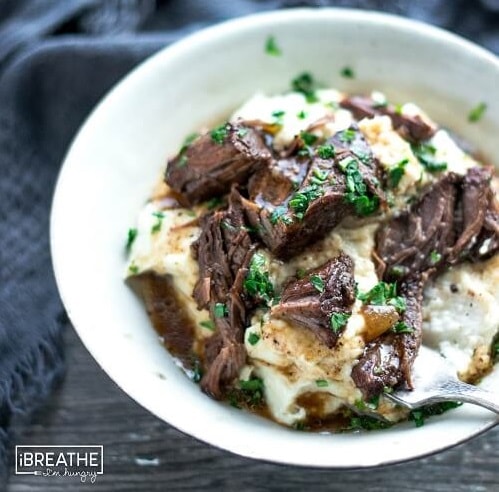 Full recipe available at I Breathe I'm Hungry
8. Smothered Pork Chops with Mushroom Gravy
This dish can be put together in 3 easy steps with your instant pot – saute, pressure and stir!
Made with bacon, onion, garlic and mushroom, the goodness in this recipe makes for some delicious comfort food.
Full recipe available at What's Cookin Chicago
9. Keto Low Carb Chili
The only way to really make low carb keto chili is to leave out the beans, as they contain too many carbs.
So yes, this low carb chili recipe doesn't contain any beans! But trust me, you won't even miss the beans with this deliciousness.
This recipe is also freezer friendly and reheats well, so you can make one big batch and freeze it for later. Will make your life so much easier having ready-made meals available throughout a busy week!
Full recipe available at Wholesome Yum
10. Garlic Butter Chicken
Some people tend to love garlic, others don't.
Personally, I love garlic. If you love garlic like me, give this garlic butter chicken a try.
For a full keto meal, the recipe recommends that you pair it with spinach, but you can pair it with any of your favorite veggies and it'll work just as well.
Full recipe available at Keto Summit
---
So, like you've seen, there are some amazing recipes you can make with your instant pot!
If you enjoyed this collection of instant pot keto recipes, I'd appreciate it immensely if you would take a second to pin the below image to your one of your Pinterest boards!
It'll make it easier for you to get back to later!
Pin these instant pot keto recipes for later!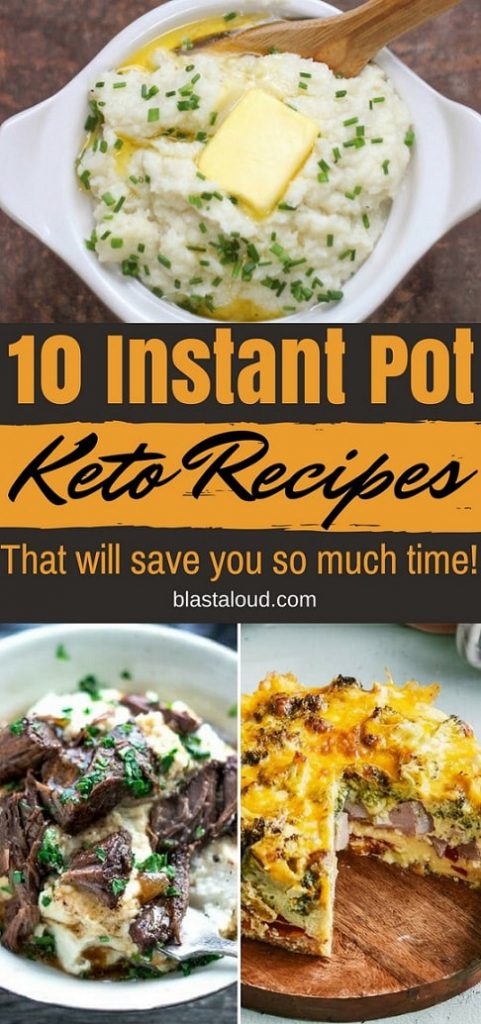 You might also enjoy these other Keto and low carb posts: