I've heard a lot of people say that they don't feel like they're on a diet while eating Keto. And I feel that this is because there is such a big variety of options in the keto diet. If you're like me and have a big sweet tooth, then you're in luck! There are even some low carb keto desserts that you can treat yourself with!
If you've been sticking to your diet and feel like you deserve a treat, I've compiled a list of some of the best low carb keto desserts that you can safely enjoy. I think it's important to treat yourself to something every now and then. It will help so that you don't feel like you're missing out on anything. And it definitely makes the keto diet more sustainable over the long term!
1. Keto Chocolate Chip Cookies
Who doesn't love chocolate chip cookies?! They're one of my favorites! You definitely won't feel like your on a diet when you can eat this deliciousness. Best of all, they're really easy and quick to make.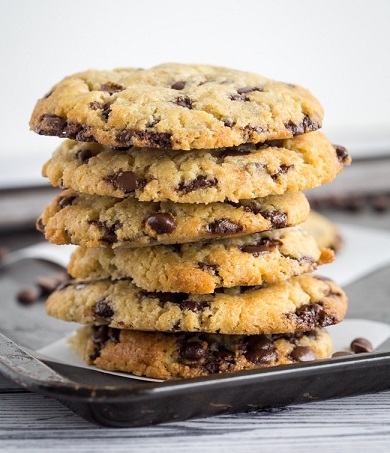 Found from Fat For Weightloss
2. Low Carb Keto Pecan Pie
Tasting just like the real deal, this keto pecan pie won't disappoint. You can even share it with family and friends that are not on the keto diet, and they won't even know it's keto approved!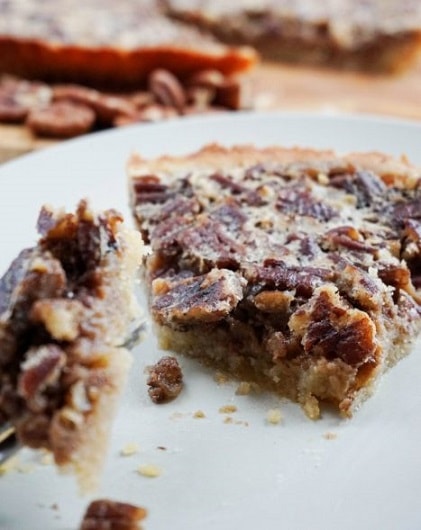 Found from Keto Connect
3. Keto Chocolate Coconut Cups
These 3 ingredient chocolate cups are also Paleo approved, vegan, sugar-free, dairy free and gluten-free! You can enjoy this sweet treat without feeling guilty.
Found from The Big Man's World
4. Low Carb Ice Cream
How can a list of desserts be complete without ice cream? Yep, you can even make your own keto friendly ice cream! And with this easy recipe, you won't even need an ice cream maker!
Found from Keto Connect
5. Low Carb Keto Cheesecake
With just 10 minutes of prep time, this low carb cheese cake is easy to make and requires only 8 ingredients. Definitely one of my favorites! Not to mention its also sugar free and gluten free!
Found from Wholesome Yum
6. No Bake Chocolate Peanut Butter Keto Cookies
If you're looking for a quick and easy treat, look no further! These no bake cookies are super simple to make and easy to grab when you want some chocolaty goodness.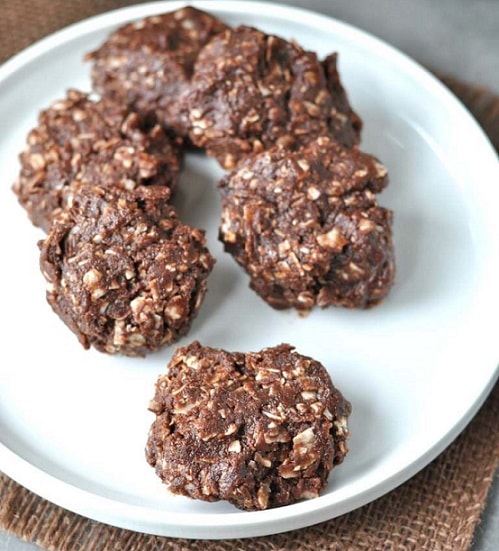 Found from Peace Love And Low Carb
7. Keto Lemon Meringue Tartlets
So happy I found this recipe – I love lemon meringue! And if you think these tartlets looks intimidating to make, don't worry, it's actually very straightforward and easy to make.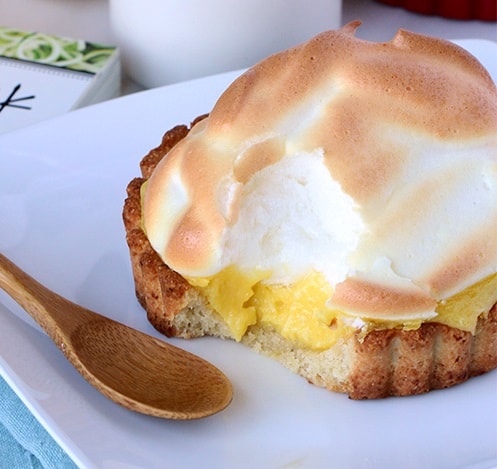 Found from Taste Aholics
8. Low Carb Lemon Pound Cake
Enjoy a delicious low carb pound cake without cheating and breaking your ketosis. A perfect dessert to make ahead of time which requires about 25 minutes prep time with 60 minutes of cooking time.
Found from Seasonly Creations
9. Cream Cheese Dark Chocolate Keto Fudge
If you like chocolate and you like fudge, then you'll absolutely love these chocolate keto fudge squares! Good enough to share even with friends not on the keto diet, and they won't even know it's keto approved!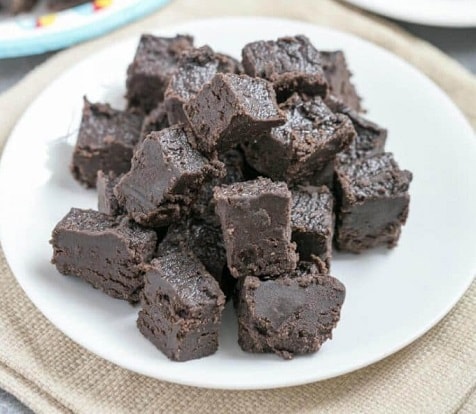 Found from Low carb Yum
10. Keto Cheesecake Shooters
If you're looking for somewhat of a twist to the classic cheesecake, these cheesecake shooters are to die for! And they also look really fancy and impressive! Also, since it's a crust-free recipe, it's even more low carb, a winner in my book!
Found from How To This And That
---
Being able to enjoy desserts like everyone else makes the Keto diet feel so much less like a diet! And ideally you shouldn't see it as a diet, but rather as a lifestyle and way of eating.
If you're looking for more keto dessert ideas, there are some very delicious desserts in this Christmas Dessert Freedom Cookbook that are not really limited to Christmas, but that you can make for any occasion! 
You may also like this list of 35+ Keto Christmas Cookies that you can of course also enjoy any time of the year!
Looking for more keto recipes and ideas? Also check out these posts:
Pin it for later!
Loved this list of easy low carb keto desserts? Be sure to pin it to your Pinterest boards for quick reference!