If you're craving chocolate but don't want to ruin your diet, check out these 25 irresistible low carb keto chocolate dessert recipes.
These yummy recipes are all keto approved and won't break ketosis. Some of them also make good fat bombs as a way to get some healthy fats into your system. Hope you enjoy!
25 Yummy Keto Chocolate Dessert Recipes
To view the full instructions for any of these keto chocolate dessert recipes, please click on the links below the images.
1. Low Carb No Bake Chocolate Coconut Bars
These Low-Carb No-Bake Chocolate Coconut Bars are made with walnuts, cashews, coconut, natural peanut butter, and dark chocolate. It's gluten-free and very delicious!
This bar recipe will become your favorite of all the low-carb snacks!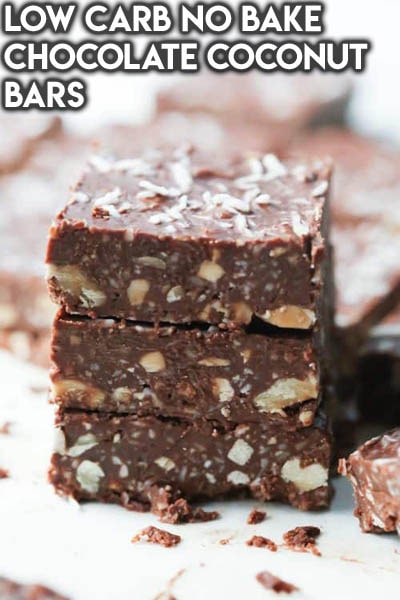 Found from primaverakitchen.com
2. Ingredient Keto Chocolate Cookies
These keto cookies are for everyone who likes to have a crispy treat with their coffee.
They are quick, easy to make and freezable.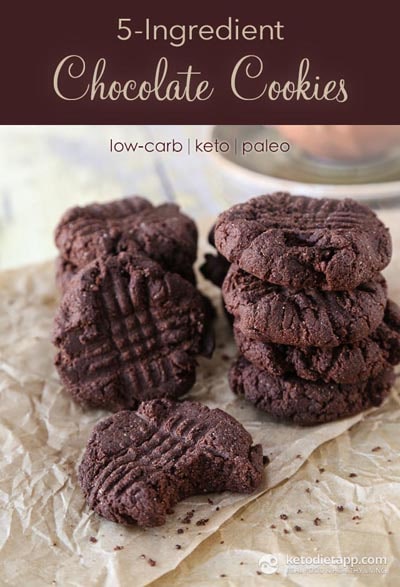 Found from ketodietapp.com
3. Keto Dark Chocolate Fudge
Satisfy your sweet tooth with this heavenly cream cheese dark chocolate keto fudge.
It's a delicious low carb treat with only 3 grams net carb per large square.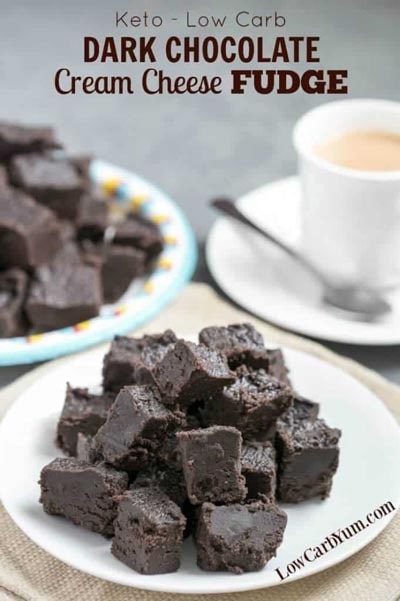 Found from lowcarbyum.com
4. Keto Chocolate Silk Pie
This chocolate silk pie seems so extravagant, it's hard to believe it's low-carb and keto friendly. A golden flaky crust is filled with creamy rich chocolate filling that melts in your mouth.
The combination satisfies any craving for a decadent chocolaty dessert.
Found from ruled.me
5. Low Carb Chocolate Hazelnut Spread
Enjoy this chocolate & hazelnut delight just like you would Nutella!
Spread on a slice of low-carb bread, keto pancakes or waffles. And it's ideal for making fat bombs such as truffles, and even creamy low-carb smoothies.
Found from ketodietapp.com
6. Keto Chocolate Donuts
These moist Keto chocolate donuts will satisfy the most urgent chocolate craving.
A delicious treat that's sugar free, gluten free and low carb.
Found from sugarfreelondoner.com
7. Keto Chocolate Cake in a Mug
In under 5 minutes you can have a chocolate cake that's rich, delicious, and sure to slam those cravings straight into the ground.
Found from ruled.me
8. Low Carb Chocolate Truffle Cheesecake
Sinfully rich Low Carb Chocolate Truffle Cheesecake is for serious chocolate lovers only.
This low carb chocolate cheesecake has a gluten free chocolate crust and is perfect with a good cup of coffee.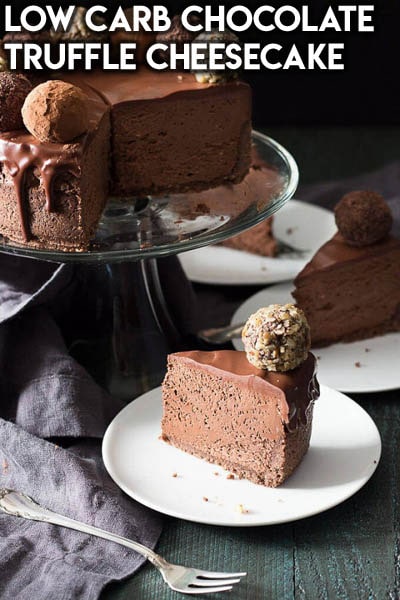 Found from lowcarbmaven.com
9. No Bake Gluten Free Keto Chocolate Cheesecake
Rich, decadent and ultra-chocolatey… and don't even get me started on the instant 'oreo' crust!
This no-bake gluten free & keto chocolate cheesecake is one special fat bomb treat!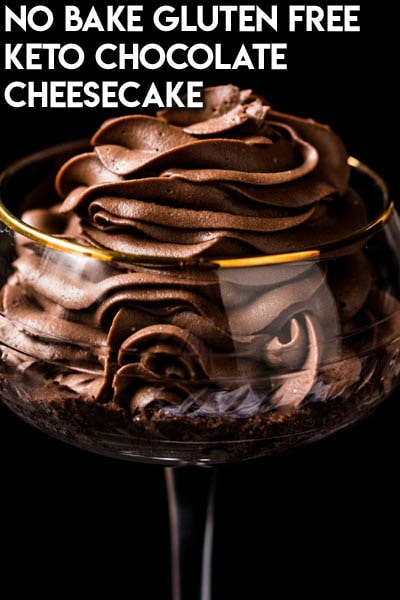 Found from gnom-gnom.com
10. Sugar Free Fudge Mounds
Creamy chocolate fudge with a dreamy layer of coconut.
This fudge is reminiscent of what used to be one of my favorite candy bars – the Mounds bar.
Found from mymontanakitchen.com
11. Super Fudgy Keto Cheesecake Brownies
These gluten free and keto cheesecake brownies are the best of both worlds! An incredibly fudgy low carb brownie is paired with tangy swirls of creamy cheesecake.
The best part? Just 1.5g net carbs!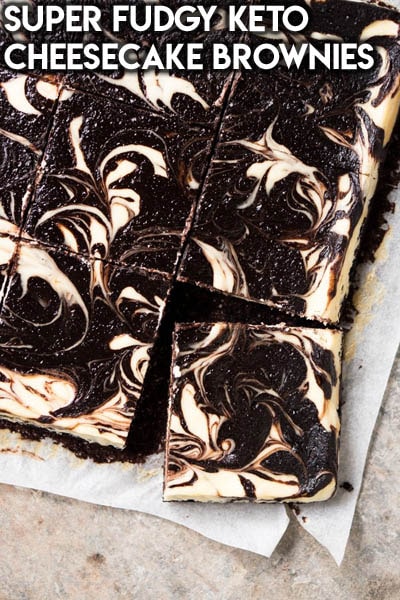 Found from gnom-gnom.com
12. Flourless Keto Chewy Double Chocolate Chip Cookies
I'm pretty sure these will become your all time favorite low carb cookie.
Think low carb brownie meets perfect keto cookie. It's a marriage made in chocolate heaven.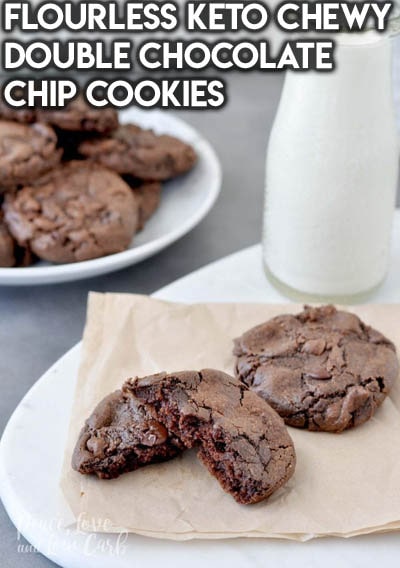 Found from peaceloveandlowcarb.com
13. Low Carb Gluten Free Triple Chocolate Bundt Cake
A very moist gluten free triple chocolate bundt cake made with almond flour and coconut flour.
With frosting, this recipe under 350 calories and only 5 net carbs per thick slice.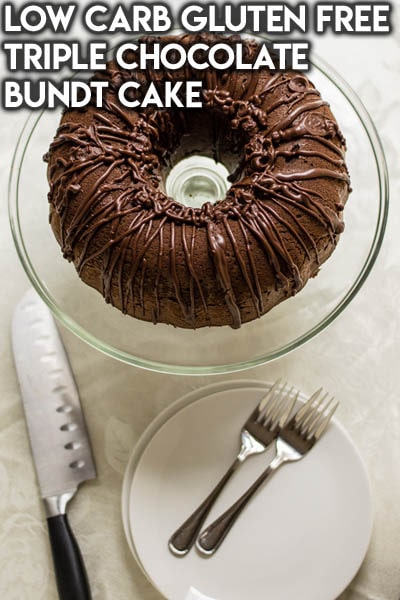 Found from dropthesugar.com
14. Low Carb Chocolate Sesame Cookies
If you like cookies and brownies, this low carb chocolate cookie recipe is for you. I've never had a cookie quite like them. Adding a drizzle of chocolate makes them even better.
Found from lowcarbmaven.com
15. Keto Chocolate Roll Cake
The chocolate cake encompasses a delicious cream cheese filling that's the perfect way to get added fats into your diet.
Who can go wrong with cream cheese and butter?
Found from ruled.me
16. Keto Homemade Hostess Cupcakes
These gluten free and keto hostess cupcakes likely need no introduction!
Think a deliciously tender low carb chocolate cupcake, all filled up with a scrumptious vanilla buttercream and dipped in a chocolate glaze!
Found from gnom-gnom.com
17. Sugar Free Chocolate Truffles
These sugar free chocolate truffles are silky smooth, sinfully rich and so simple to make – the perfect low carb chocolate dessert.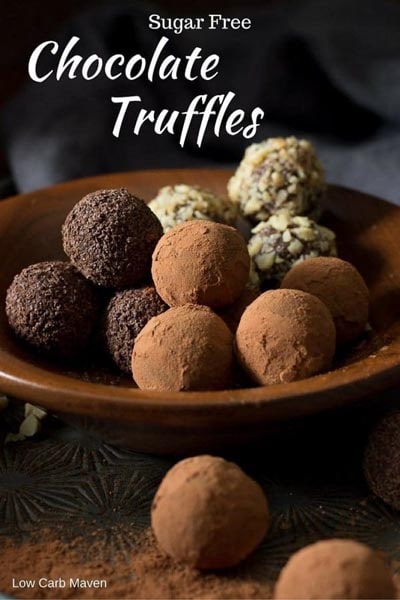 Found from lowcarbmaven.com
18. Keto Gooey Chocolate Cake
We're talking crunchy on the outside and delightfully gooey, almost runny, on the inside.
Not to mention the amount of chocolate! Have I mentioned chocolate?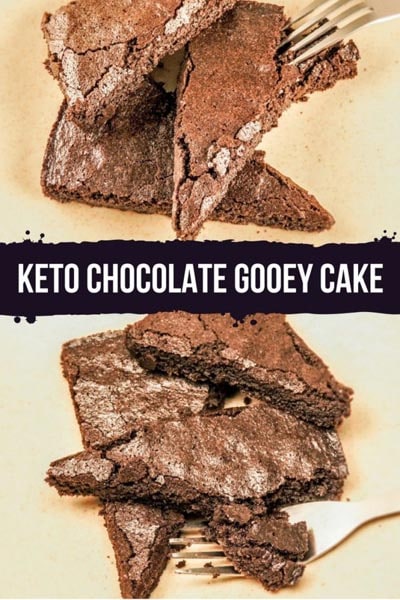 Found from mysweetketo.com
19. Chocolate Peanut Butter Lava Cake
This cake is like a massive reeses cup just waiting for you to take a bite.
And, since you get to dictate how much peanut butter goes in you can make it exactly like the candy with basically a 4 to 1 ratio of peanut butter to chocolate.
Found from ketoconnect.net
20. Chocolate & Peanut Butter Keto No Bake Cookie
These Chocolate & Peanut Butter Keto No Bake Cookies are my new go-to guilt-free treat!
They're super easy to whip up (no cooking required) and you only need 5 simple real food ingredients.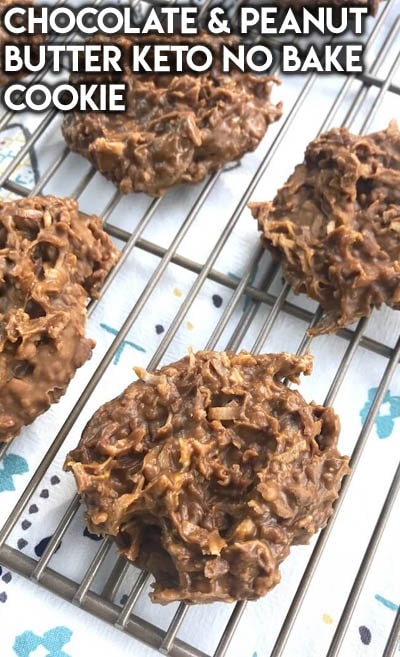 Found from thesoccermomblog.com
21. Craving Buster Fat Bombs
Quick and easy, high fat, low carb, this easy "Craving-Buster" Fat Bombs recipe is so tasty!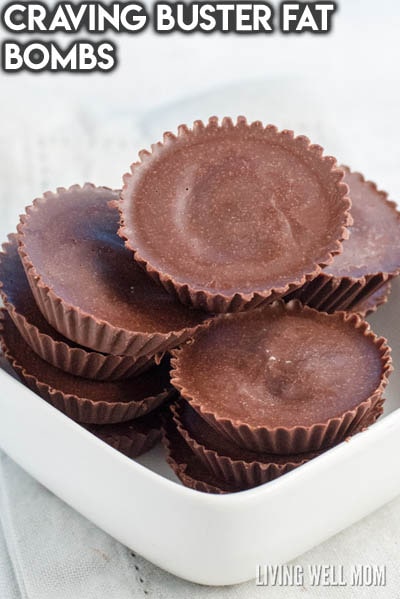 Found from livingwellmom.com
22. Silky Keto Chocolate Avocado Mousse
This chocolate dreamy mousse has a secret ingredient that is super healthy… avocado!
That's right, and you cannot even taste it, under all that chocolatey goodness!
Found from ketocookingchristian.com
23. Sugar Free Pistachio Chocolates
Deliciously dark, nutty and so intensely chocolaty you'll want the moment to last forever: these sugar free pistachio chocolates take chocolate love to the next level.
Found from sugarfreelondoner.com
24. Fudgey Keto Brownie Cookies
Chocolatey, rich, fudgey and delicious. The combo of a brownie and a cookie creates perfection.
This don't take long to make and are so worth the process.
If you have a nagging chocolate craving, make these cookies now and you won't be disappointed!

Found from mouthwateringmotivation.com
25. Low Carb Keto Chocolate Bar Recipe
Learn how to make low carb chocolate bars!
This is the best way to make a keto chocolate bar that tastes like the real thing. Includes which sweeteners to use and the best method.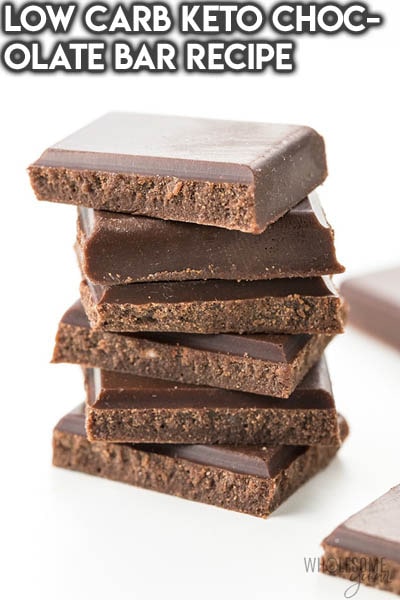 Found from wholesomeyum.com
Looking for more low carb or keto recipes? Then check out these posts:
Pin these Keto Chocolate Dessert Recipes for later!
If you enjoyed this roundup of yummy keto chocolate dessert recipes, please take a moment to pin it to your keto or low carb desserts board on Pinterest!