The one thing that I love about the Keto diet is that it doesn't require me to ignore my sweet tooth (which I can't do anyway!). I can always find a keto version of my favorite desserts, which obviously includes cheesecake! So if you love cheesecake like me, you'll be happy to know there are some very delicious keto cheesecake recipes for you to try.
This post contains affiliate links, which means I may earn a small commission – at absolutely no extra cost to you – if you purchase something through one of my links. Please see my full affiliate disclaimer here.
10 Delightful Keto Cheesecake Recipes To Try Today!
If you're on the keto diet and your body enters ketosis, your craving for sweets usually disappear. But you may encounter situations where you might want something sweet, and you don't have to break your ketosis to get it.
One of my favorite desserts on the keto diet is a slice of keto cheesecake. I also love other keto desserts, but I've found keto cheesecakes to often times be lower in carbs.
The keto desserts below all taste amazing and are easy to make. You can also leave the crust out for some of them to make it even lower carb.
To see the full recipe for any of the keto cheesecakes, please follow the link below each image. Hope you enjoy!
---
By the way, if you're reading this, chances are that you're interested in the keto diet. If you've been struggling with the diet and can't seem to lose weight, check out these Balanced Keto Weekly Meal Plans. It will take all the guesswork out of the keto diet for you and deliver weekly meal plans straight to your inbox.
---
1. Triple Chocolate Keto Cheesecake
Do you need to know anything other than that it's triple chocolate?
The crust is chocolate hazelnut, the cheesecake has three layers of chocolate and it's also topped with dark chocolate ganache.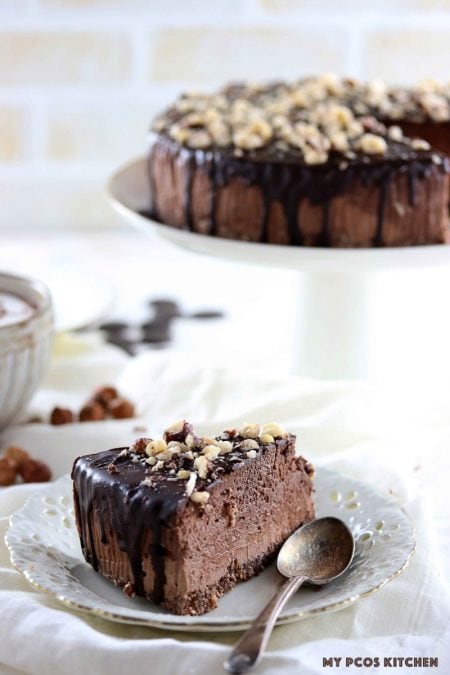 Recipe from My PCOS Kitchen
2. Flavorful Lemon Cheesecake
This is one of those cheesecakes that's so easy to make, you can just throw everything together in a blender, add it to the crust and pop it in the oven.
Best part? No one will even know it's keto friendly!
Recipe from I Breathe I'm Hungry
3. New York Baked Keto Cheesecake
One of my favorite baked cheesecakes! This one is also really simple to make but does take some time to let it cool. But trust me, the wait is so worth it!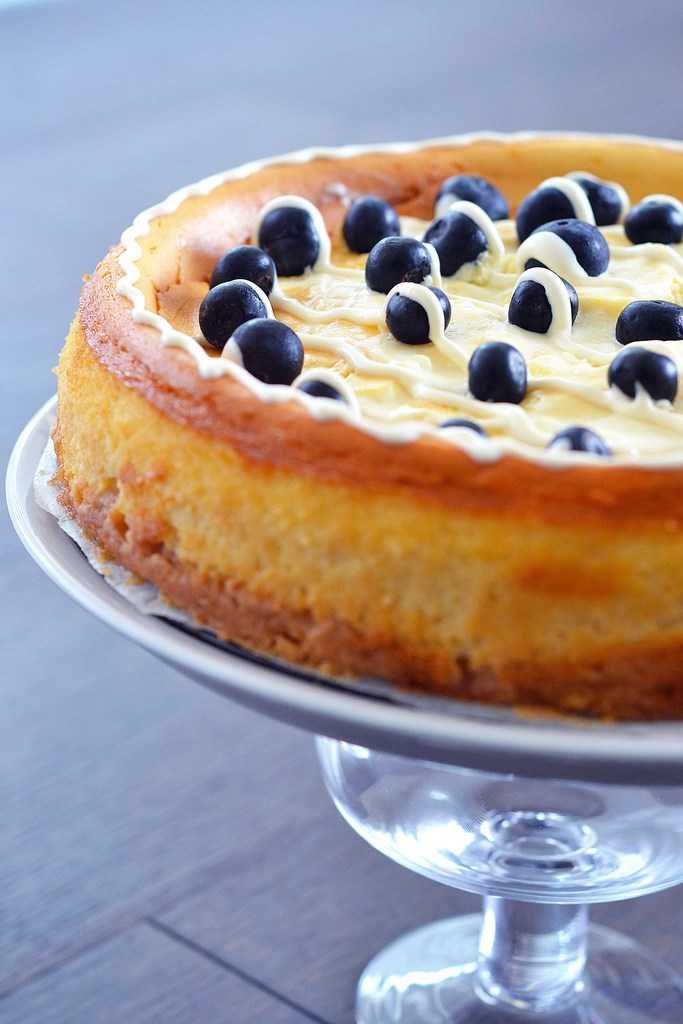 Recipe from Fat For Weight Loss
4. Raspberry Cheesecake Bars
These raspberry bites are creamy and sweet, and you'll find it difficult to stop at eating just one slice. But with only 3g of net carbs, that's okay!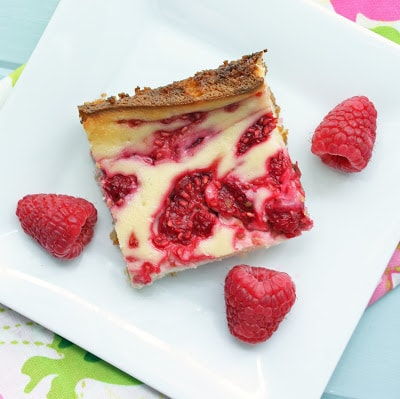 Recipe from I Breathe I'm Hungry
5. Mocha Cheesecake Keto Fudge
Okay, this isn't exactly a cheesecake, it's cheesecake fudge. But I just had to include it in the list because these little cheesecake bars are amazing.
If you're in the mood for something sweet and love cheesecake, try these out! They're like mini cheesecake bites but keto friendly!
Recipe from 730 Sage Street
6. Low Carb Lime Cheesecake Bars
This low carb lime cheesecake bar recipe with fresh lime zest is the perfect treat for summer!
It's creamy and delicious and a serving comes in at only 3.66g net carbs.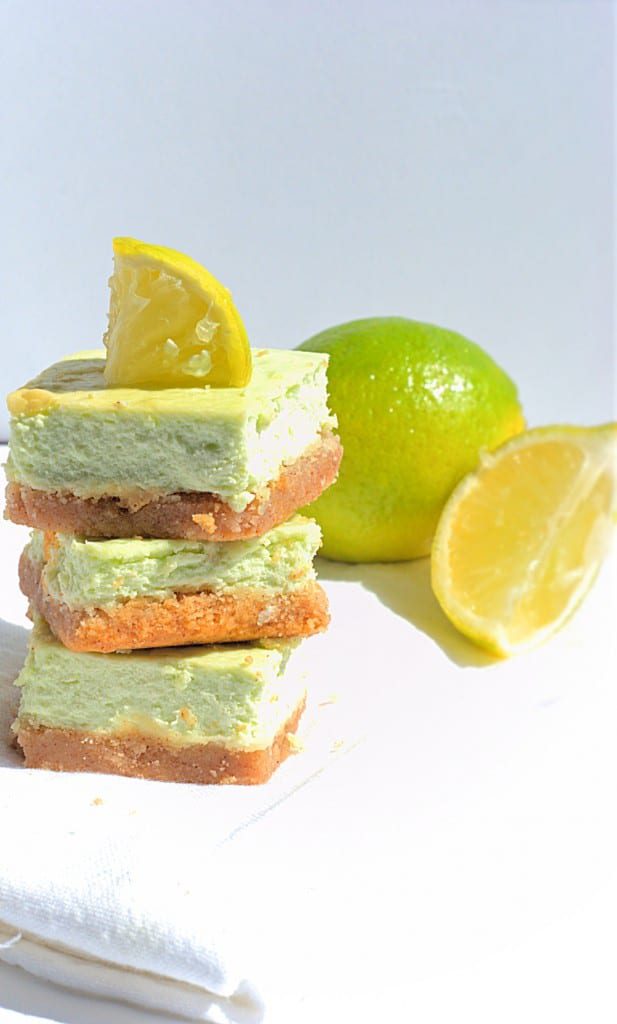 Recipe from The Low Carb Diet
7. Chocolate Truffle Cheesecake
Another one for all the chocolate lovers out there (like myself)!
This cheesecake has a very silky, melt in your mouth texture and is sure to be a hit with family and friends.
With the chocolate truffles and chocolate sauce topping, it also looks very impressive. It could make the perfect celebration "cake" substitute for someone on a low carb or keto diet!
Recipe from Low Carb Maven
8. Chocolate Cherry Cheesecake Bites
These yummy treats are bite-sized little delights.
If you don't want to make a whole cheesecake and just want something small, these cheesecake bites are the perfect size for individual portions.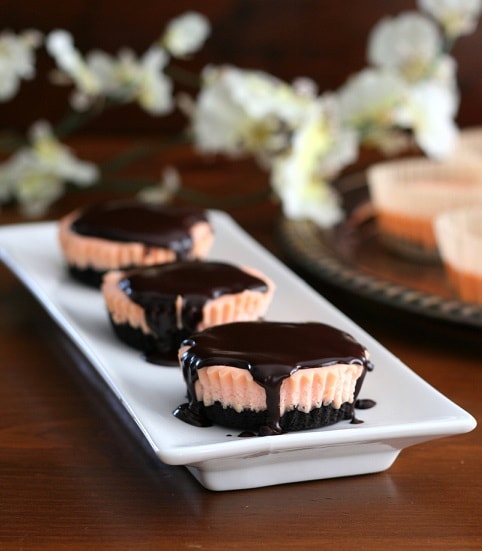 Recipe from Swerve Sweet
9. No Bake Keto Pumpkin Pie Cheesecake
Who says pumpkin pie recipes are only for Fall?
These mini cheesecakes are somewhat of a mixture between a cheesecake and a mousse.  They're also super easy to make since there is no baking involved (yay!).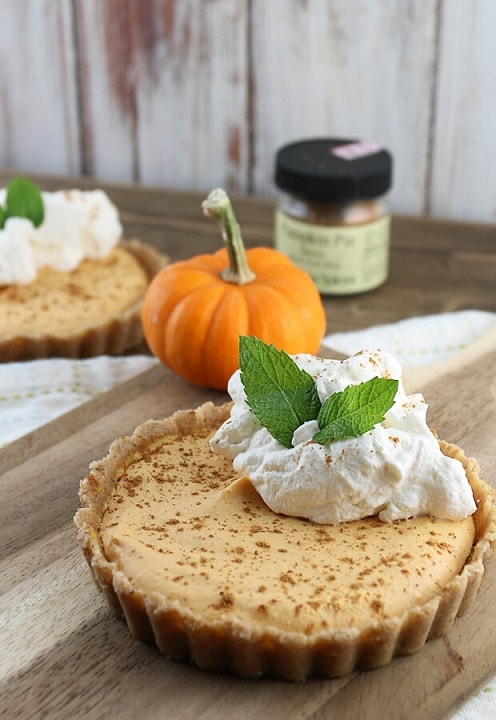 Recipe from Ruled.me
10. Raspberry Swirl Keto Cheesecake
With its raspberry swirl, you can impress your friends and family with this fancy looking cheesecake without eating carbs!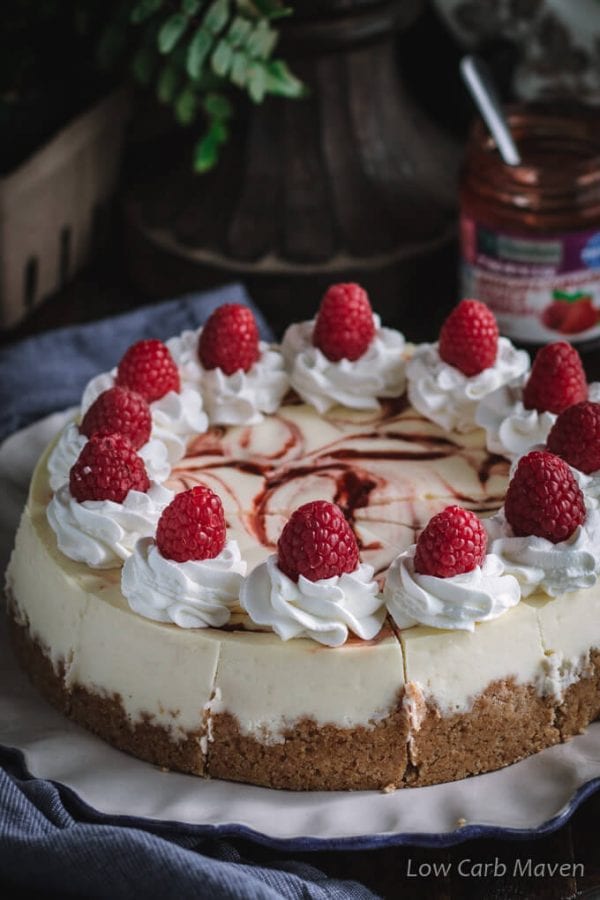 Recipe from Low Carb Maven
---
If you're looking for a program where you can learn everything you need to know about keto, have a look at this 12 week Happy Keto Body™ program from Healthful Pursuit.  With this program, you get tons of video training, digital downloads, help, and support from an actual doctor and so much more.
The program only opens up a few times a year and is currently closed. But if it's something you might be interested in, you can sign up at the link above to be notified the next time it opens for enrollment.
---
Also, check out these other keto recipes if you're on the keto diet:
---
Pin these Keto Cheesecake desserts for later!
If you like cheesecake and enjoyed this roundup of keto cheesecake recipes, please pin it to your keto desserts board on Pinterest. Then you'll be able to easily get back to it later!