Pizza is something that everyone loves, including people following the ketogenic diet. That's probably why there are so many different keto pizza recipes that people come up with. Just because you're trying to cut back on carbs, doesn't mean you have to give up your pizza!
Please note that this post contains affiliate links, which means if you buy from my link I receive a small commission at no extra cost to you.  For more information, please check out my full affiliate disclaimer here.
Best Keto Pizza Recipes You Will Love
Pizza is serious comfort food. And it's something most people don't want to miss out on, even if they're following a keto diet.
So below I've rounded up some of the best keto pizza recipes I could find on Pinterest. Because you can't eat actual pizza dough on the keto diet, keto pizzas are either crustless or use something keto friendly as the crust.
For the full recipe and instructions, please click on the link below each image. And if you try any of these recipes out, let me know how they turn out for you!
---
PS: Chances are if you're reading this that you are interested in keto. Now whether you're already on the keto diet or looking to start, I'd highly recommend checking out this awesome keto bundle from Healthful Pursuit. It's packed full of information, tips and recipes to help you on your keto journey!
---
1. Crustless Pizza Perfection Keto Pizza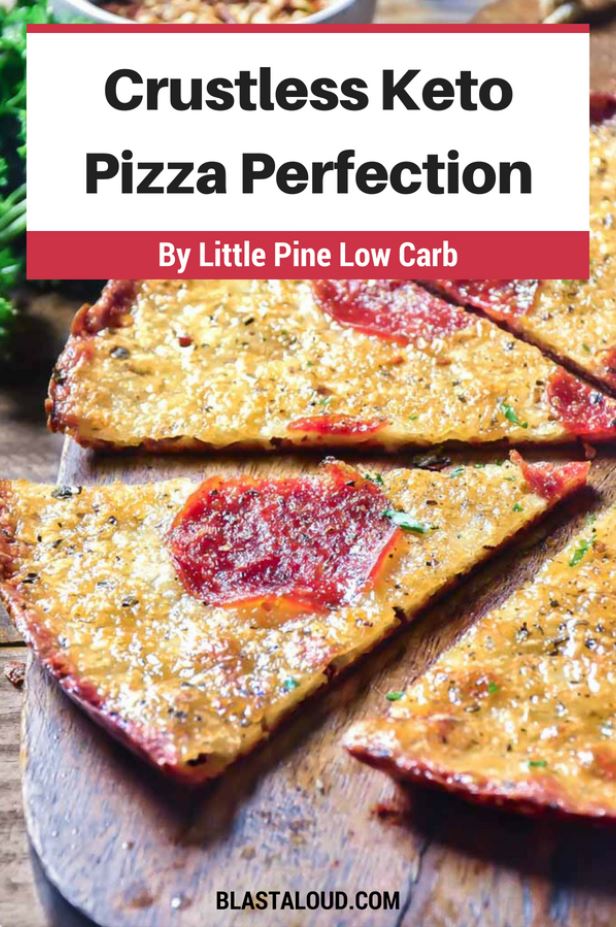 Recipe from Little Pine Low Carb
This yummy low carb pizza has no crust and is made mostly of cheese! Crispy and gooey cheese!
This recipe will convince you that you certainly don't need a crust for your pizza to satisfy your pizza cravings!
2. Grilled Chicken & Spinach Keto Pizza
Recipe from How To This And That
This yummy keto pizza comes in at only 2.5g net carbs per serving.
The crust is made with cheese, cream cheese, an egg, a touch of garlic and almond flour.
3. 10 Minute Portobello Pizzas
Recipe from Cafe Delites
Who says your pizza crust has to be bread? You can also use mushrooms as your pizza crust for a keto friendly version of your favorite pizza.
This recipe uses portobello mushroom caps as the base. Fill it with cheese and your favorite pizza toppings to make your own version.
4. Low Carb Zucchini Pizza Boats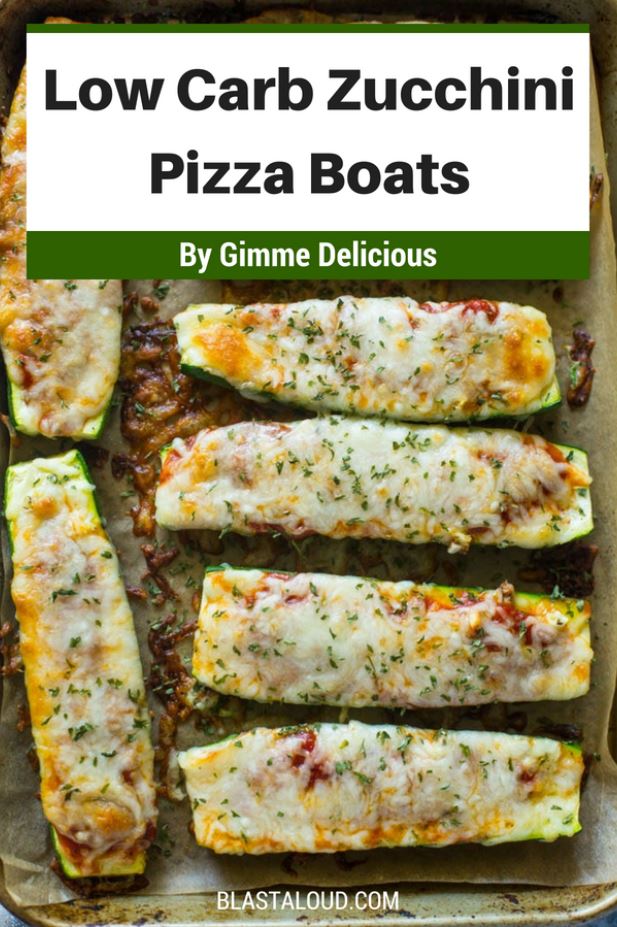 Recipe from Gimme Delicious
Pizza doesn't have to be round does it? Okay, I know some people might not consider this pizza if it's not round, that's okay.
But these zucchini pizza boats will still satisfy your pizza cravings, and they're so much healthier without the calories and carbs of a real pizza!
There's also a short video for this one if you want to check out how to make these quickly:
5. BBQ Pulled Pork Keto Fathead Pizza
Recipe from How To This And That
If you love BBQ sauce and pulled pork, you'll love this pulled pork keto pizza!
It can be ready in 25 minutes, and it's easier to make than you think!
6. Bacon Crust Pizza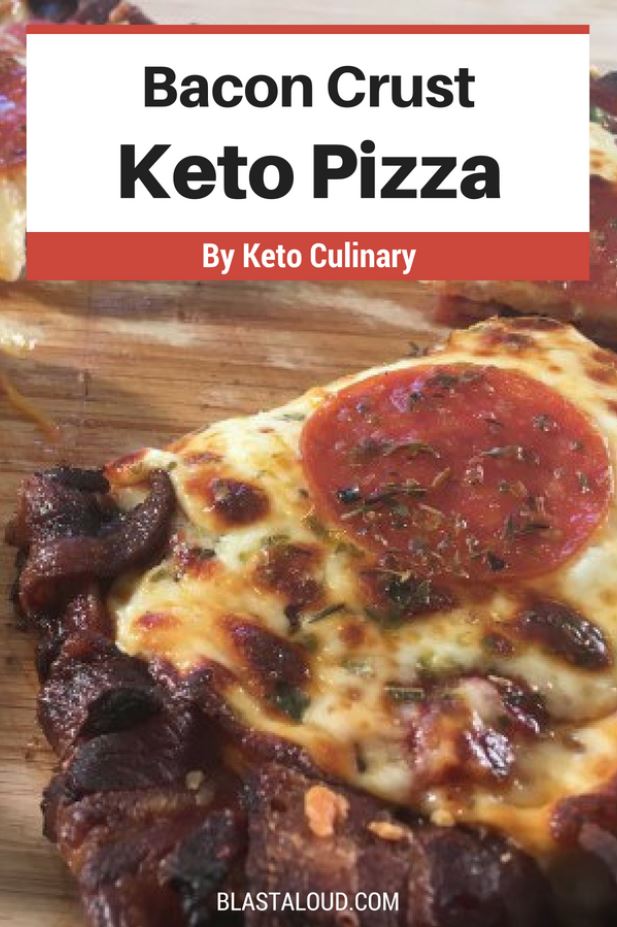 Recipe from Keto Culinary
There's no denying that bacon goes extremely well with pizza, and crispy bacon is also great in it's own right.
That's why this recipe is so amazing. It uses yummy crispy bacon as the pizza base!
7. Cauliflower Crust Pizza
Recipe from Tasty Kitchen
Okay, using cauliflower as a pizza base, you're either going to hate it or you're going to love it. If you already love cauliflower, you'll likely love this pizza.
But if you don't like cauliflower, I'd say definitely still give it a try, it's really delicious! And with all the cheese, you won't even taste the cauliflower!
8. Low Carb Pizza Rolls
Recipe from The Sugar Free Diva
A different take on keto pizza that's just as delicious as the real deal. These low carb pizza rolls are serious comfort food, and you'll never even guess they're keto friendly!
They're also easy to take to work for a keto lunch!
9. Zucchini Pizza Crust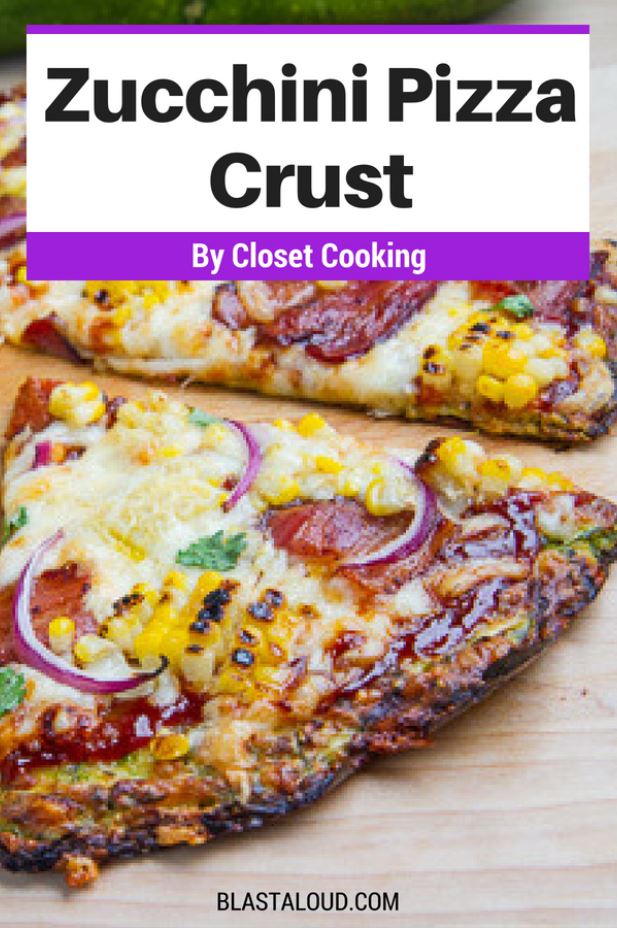 Recipe from Closet Cooking
If you're not a fan of the cauliflower pizza crust, you can also try this genius zucchini pizza crust.
It might take a little more effort since you have to squeeze the moisture out of the zucchini, but it's so worth it!
10. Skillet Pizza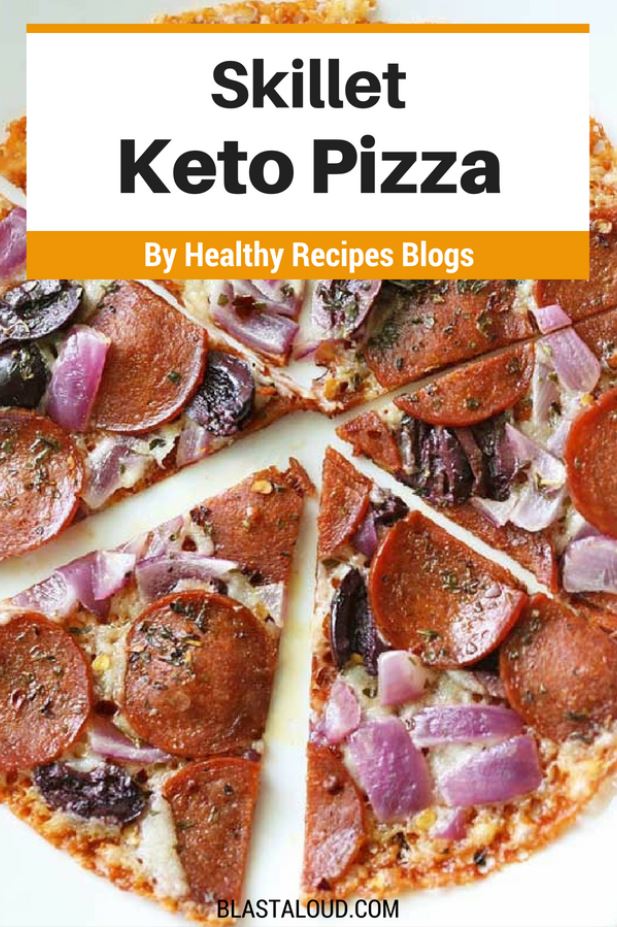 Recipe from Healthy Recipes Blogs
This crispy skillet pizza is simple and quick to make and can also make a great snack!
Simply add your cheese and toppings to your skillet pan and cook until the cheese is crispy.
Also check out my other keto posts:
---
Love these keto pizza ideas? Pin it to your Keto board on Pinterest!