If you're following the ketogenic diet but still want to celebrate Valentine's Day with a little sweetness, here are yummy keto Valentines day treats you can make. They're bite sized and perfect for sharing with your partner or loved ones.
14 Low Carb Keto Valentines Day Treats
To view the full recipe, please click the link below the image of the recipe you would like to see. Enjoy!
1. Lemon Poppy Seed Cake
A deliciously moist cake that's filled with poppy seeds and the faint aroma of lemon.
Found from ruled.me
2. McKeto Strawberry Milkshake
A lovely pink milkshake that's perfect for Valentines day!
It's based from heavy cream and coconut milk. It's thick, creamy, and packed full of that strawberry flavor that I've come to know and love with milkshakes. This one is very fast to create!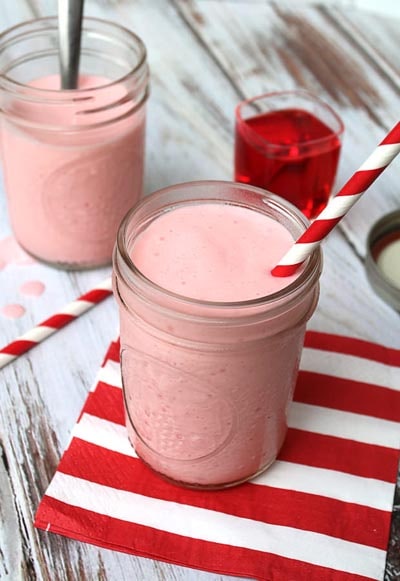 Found from ruled.me
3. Chocolate Fat Bomb with Macadamia and Sea Salt
This keto chocolates recipe is a godsend with Valentine's day just around the corner. A chocolatey treat without the carbs!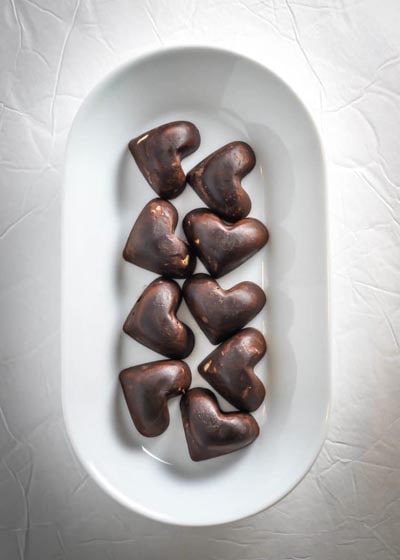 Found from ketogasm.com
4. Keto Red Velvet Cake
An easy-to-make gluten free and sugar free red velvet cake that's made from scratch.
It's made with low carb flours and topped with a keto friendly cream cheese frosting.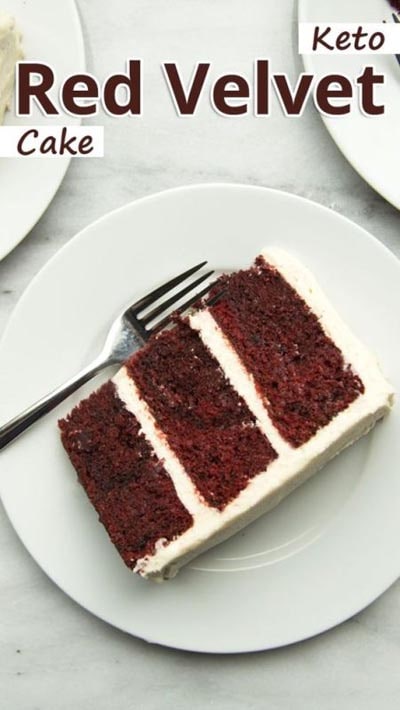 Found from recommended.tips
5. Keto Chocolate Hazelnut Tarts
Chocolate and hazelnuts were made to go together and these Chocolate Hazelnut Tarts are the perfect pairing!
Share one with your sweetheart this Valentine's Day for a delicious and decadent dessert!
Found from thismomsmenu.com
6. Vanilla Donuts With Toasted Coconut Glaze
These Vanilla Donuts with Toasted Coconut Glaze donuts are buttery and delicate and have a delicious almond taste from the almond flour and then also a strong coconut taste from the toasted coconut glaze.
Found from joyfilledeats.com
7. Low Carb Chocolate Cupcake Recipe
The most delicious low carb chocolate cupcake recipe you can imagine. Moist and chocolatey and not compromised.
Found from spinachtiger.com
8. Red Velvet Doughnuts
These donuts end up being extremely moist.
A crunchy outside with a pudding-like texture on the inside (think ice cream and cake mixed together).
The chocolate and vanilla flavors really come though, and the coconut finishes everything off with a fantastic flavor.
Found from ruled.me
9. Keto Flourless Chocolate Cake
A dense flourless chocolate cake for those following a low carb keto diet. It's a simple dessert that only requires five common ingredients.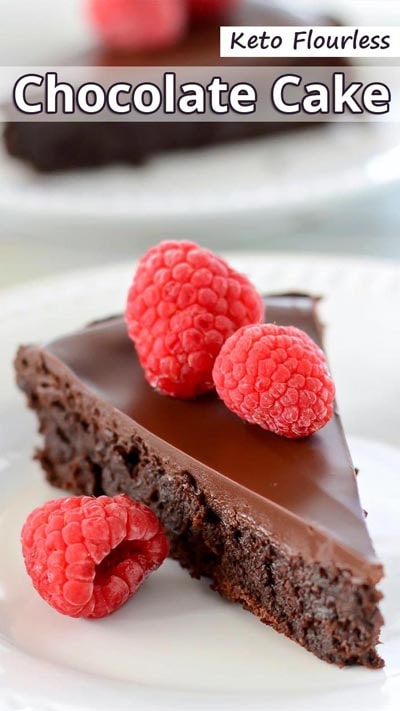 Found from recommended.tips
10. Keto Coconut Raspberry Cupcakes
These coconut flour cupcakes are topped with a cream cheese and raspberry frosting. It will be a great hit with adults and kids alike!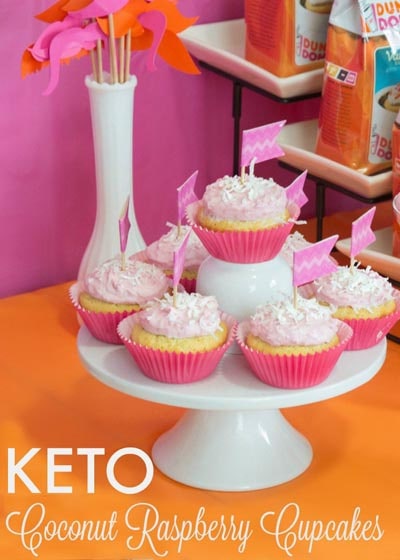 Found from ketosizeme.com
11. Keto Low Carb Strawberry Cheesecake Cookies
These low carb cookies are pretty amazing, even if you aren't dieting. I mean there isn't anything wrong with eating a bit healthier now and then.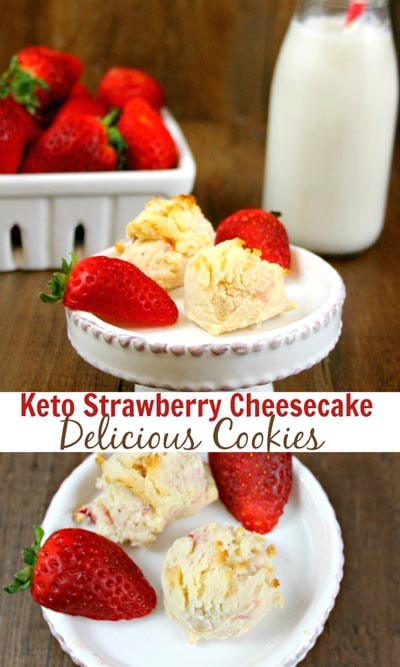 Found from theclassychapter.com
12. Mini German Chocolate Cake
This mini German Chocolate Cake recipe is sure to please.
Delicious keto chocolate cake with sugar-free German Chocolate Frosting, in just the right size for sharing. Built-in portion control!
Found from alldayidreamaboutfood.com
13. Raspberry Chocolate Tart
This decadent no bake chocolate tart is all sugar free, dairy free and low carb! It can also easily be paleo!
Found from mypcoskitchen.com
14. Valentines Day Almond Flour Cupcakes
Low carb cupcakes especially baked for Valentine's Day. Baked with almond flour and deliciously light.
Romance your loved one with a cupcake or two! Or if you are single, make a batch, settle down with a good film and scoff the lot!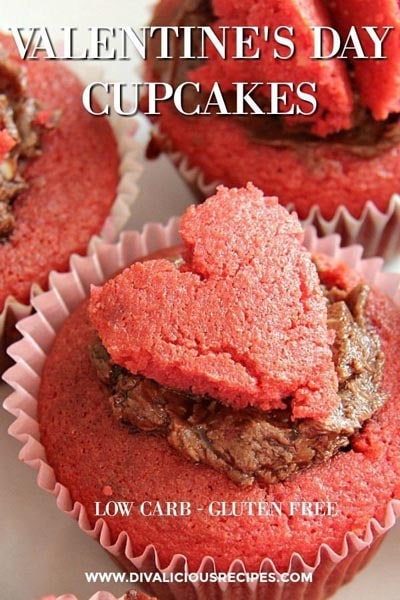 Found from divaliciousrecipes.com
Looking for more Valentine's day ideas or gift ideas? Check out these posts:
Please Pin These Keto Valentines Day Treats To Pinterest!
If you enjoyed this roundup of keto Valentines day treats, please take a moment to pin it to your Keto or Valentines recipes board on Pinterest!