No matter what diet you're following, you need to be able to enjoy a diet friendly pizza. That's true for Weight Watchers as well. There are tons of easy and delicious Weight Watchers pizza recipes you can try. And I've rounded up some of my favorite ones.
I've also got a post on the top 10 keto pizza recipes if you're just looking for low carb pizza and want to check that out.
10 Tasty Weight Watchers Pizza Recipes
Enjoy these 10 delicious Weight Watchers pizza recipes. To view the full recipe, please click on the link below the image.
1. Tortilla Pepperoni Pizza
Deliciously melty Pepperoni Pizza baked onto a whole wheat tortilla for only 6 WW points! You won't miss your normal thin crust pizza after you try this for the first time.
Found from dinnerthendessert.com
2. 3 Point Weight Watchers Flatout Flatbread Pizza
Flatout 3 point pizza is quick, easy, and a great alternative to regular pizza while being Weight Watchers® freestyle approved.
Found from thedenverhousewife.com
3. 4 Point Weight Watchers Pizza Recipe
Yes, this is 4 points for the whole pizza. While it's not like a traditional pizza, it is however full of the pizza flavor you love, satisfying, and low in points.
For those who are hungrier, you can load it with zero point vegetables. If you have more points, you may be able to even enjoy 2 of these or have a big salad on the side with your favorite low-fat dressing.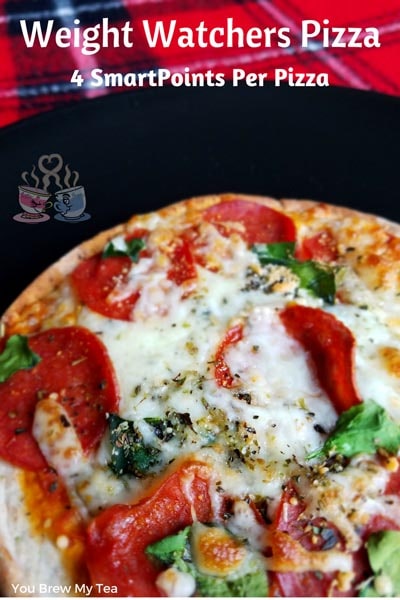 Found from youbrewmytea.com
4. Mushroom Pizza
If you are looking for a tasty vegetarian pizza, then look no further. This delicious, easy to make Mushroom Pizza is 10 SmartPoints on Weight Watchers Freestyle / Flex program and that is for the whole pizza!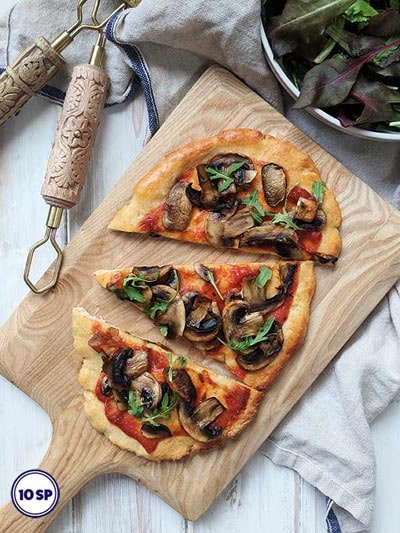 Found from pointedkitchen.com
5. 2 Ingredient Pizza Dough
The best thing about this 2 ingredient pizza dough is that you can have an entire thin crust pizza for 6 points!
Found from messforless.net
6. Skinny Pizza Logs
These seriously taste even better than the fried version and each pizza log is less than 100 calories and only 2 Weight Watchers SmartPoints!
Don't be skeptical about halving the string cheese – it's absolutely perfect. The cheese spreads out and gets gooey and stringy and the ratio of pepperoni to egg roll wrapper to cheese couldn't be better.
Found from emilybites.com
7. Zucchini Pizza Bites
This recipe is an oldie, but goodie! If you're in the mood for some yummy (and guiltless) pizza bites, these 2 points pizzas are the way to go!
A perfect way to use up all the zucchini in your garden and satisfy your craving for pizza in a low carb way.
Found from skinnytaste.com
8. Weight Watchers Gluten Free Pizza
This Weight Watchers gluten free pizza has no yeast and is ready in minutes. At less than 2 SmartPoints per slice, it has all the taste and texture you miss.
Found from glutenfreeonashoestring.com
9. Whole Wheat Pita Bread Pizza
It's super quick and easy to make, using all natural ingredients on whole wheat pita bread and slicing it into six small slices only makes you savor it that much more. And it comes in at only 7 points per pizza!
Found from eatyourselfskinny.com
10. Skinny Pizza Rolls
At only 30 calories and 1 WWP a piece you can feel good about serving them to your kids, or enjoying them for yourself!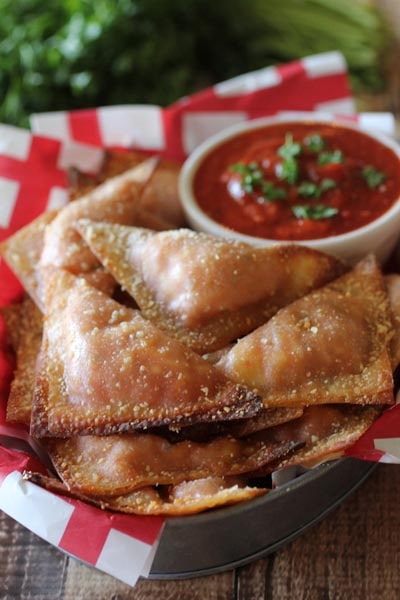 Found from dashingdish.com
11. Pizza Grilled Cheese
Sometimes, we're so hungry that we don't have time to cook. The best option is a quick sandwich. This pizza grilled cheese, will do the trick! Check it out.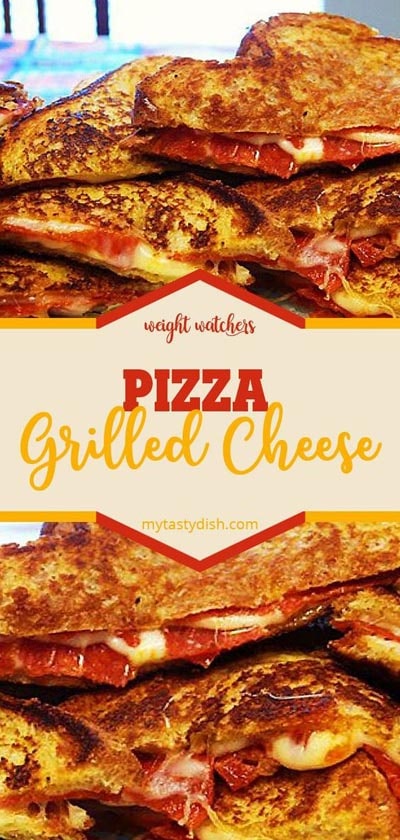 Found from mytastydish.com
12. Cheesy English Muffin Pizzas
You can skip the tomato sauce for these Cheesy English Muffin Pizzas with Chicken. These delicious personal pizzas are so creamy with melted mozzarella cheese and ricotta and come out to 4 points each.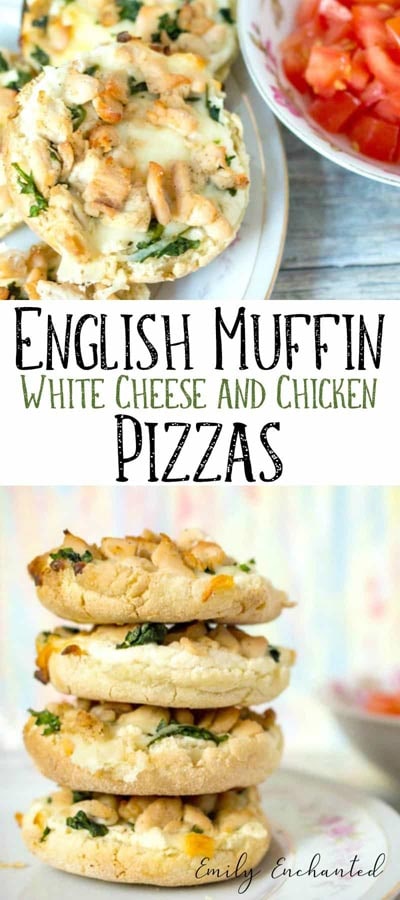 Found from emilyenchanted.com
13. Low Carb Almond Flour Pizza Crust
With 5 points per serving, you cannot go wrong with this low carb pizza crust.
Found from skinnypoints.net
14. Weight Watchers Cinnamon Sugar Pizza
Here is a quick and easy homemade cinnamon sugar Weight Watchers recipe – quick and easy to make recipe when you want a savory & sweet treat.
If you are looking for a delicious and tasty treat on a Weight Watchers diet then try this one out. These tasty treats are 5 points per serving.
Found from kimspireddiy.com
Looking for more Weight Watchers recipes? Then check out these:
Pin these Weight Watchers Pizza Recipes for later!
If you enjoyed this roundup of Weight Watchers pizza recipes, remember to pin it to your WW board on Pinterest. Also don't forget to follow Blast Aloud on Pinterest for more great recipes and ideas.